National Security and Defense Council calls on allies to enshrine military aid to Ukraine in legislation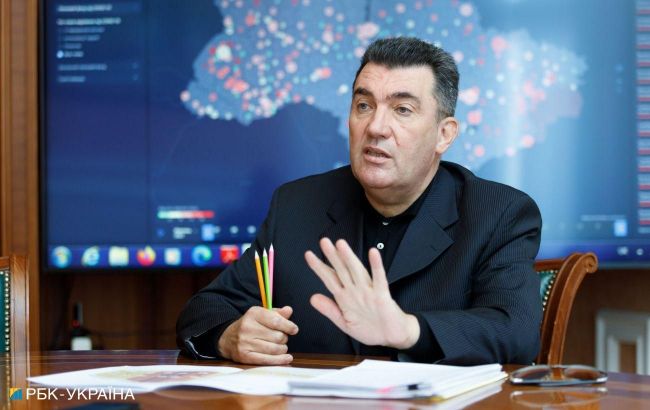 Secretary of the National Security and Defense Council of Ukraine Oleksii Danilov (Photo: RBC-Ukraine, Vitalii Nosach)
Secretary of the National Security and Defense Council of Ukraine, Oleksiy Danilov, calls on partner countries to enshrine, in their legislation on a long-term basis, the extension of military assistance to Ukraine.
He mentions the following points as necessary for Ukraine's international partners:
Formulate a coordinated vision of Ukraine's victory, creating political responsibility.
Consider the electoral political cycles and potential changes in Europe and the United States in terms of maintaining partnership stability. It is deemed farsighted to take steps to secure military assistance to Ukraine in long-term cycles and legislation.
Develop and implement measures to alleviate the so-called "war fatigue."
Replan joint actions within all points of the Formula for Peace, considering the time factor and sequence, with the possible long-term nature in mind.
Furthermore, the Secretary of the National Security and Defense Council of Ukraine emphasizes that after tens of thousands of casualties, destruction, war crimes, and crimes against humanity, which Russian occupiers continue to commit, illusions about the possibility of dialogue are a mistake.
"I want to emphasize again: Putin and his war are like a cancerous tumor. Suppose it is not completely and definitively removed. In that case, it's only a matter of time before a relapse occurs in an even worse form, spreading metastases throughout the body," Danilov questioned and questioned whether one could negotiate with a cancerous tumor.
He also draws attention to the fact that most of the road has already been traveled, but it remains unknown how much more lies ahead, and "right now, we are at a strategic turning point."
Danilov warns that any cessation of the war without defeating the Russian Federation will be perceived by authoritarian regimes as Putin's victory, signaling the start of conflicts and wars of various kinds and statuses, initially regional and then of global proportions.