National Anti-Corruption Bureau of Ukraine, Federal Bureau of Investigation signed a memorandum to enhance cooperation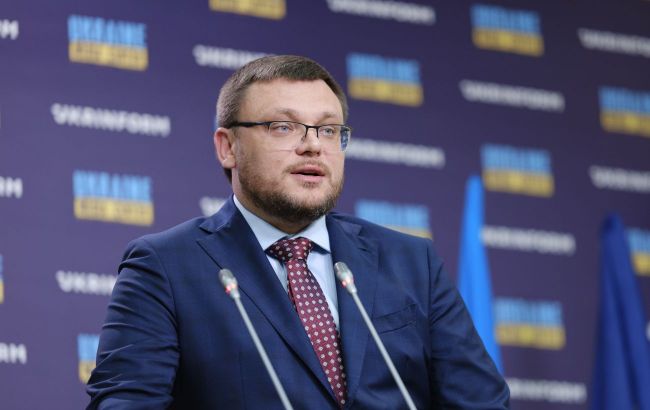 NABU Director Semen Kryvonos (photo: Vitalii Nosach, RBC-Ukraine)
The National Anti-Corruption Bureau of Ukraine and the Federal Bureau of Investigation (FBI) of the United States have signed a memorandum to enhance cooperation in investigating corruption crimes, combating money laundering, and recovering assets, according to NABU on Facebook.
In the signed memorandum, it is stipulated that the parties will exchange information, conduct training, and implement joint efforts in the field of investigating corruption crimes.
"I am grateful to our colleagues for their long-standing support. Currently, the issue of effective cooperation is more relevant than ever, given the country's recovery after the war and the need to monitor the funds allocated for this purpose," noted Kryvonos after the meeting with FBI Director Christopher Wray.
NABU and the FBI have been deepening their cooperation since 2016, and thanks to their American counterparts, National Anti-Corruption Bureau personnel have had the opportunity to undergo various training sessions and receive the equipment necessary for effective investigative work.
NABU's investigation into a high-ranking government official and a former deputy minister of the economy
On August 24, NABU announced that the First Deputy Minister of Agriculture and a former Deputy Minister of Economics have been served with suspicion notices. They are suspected of embezzling over 60 million hryvnias during the procurement of food products.
Today, on September 1, a preventive measure was selected for the former Deputy Head of the Ministry of Economy, Oleksandr Hryban, in this case. According to the court's decision, he was released on bail of 939,400 hryvnias, which must be paid within 5 days.