Naked Lenny Kravitz shows his 59-year-old body in music video directed by a Ukrainian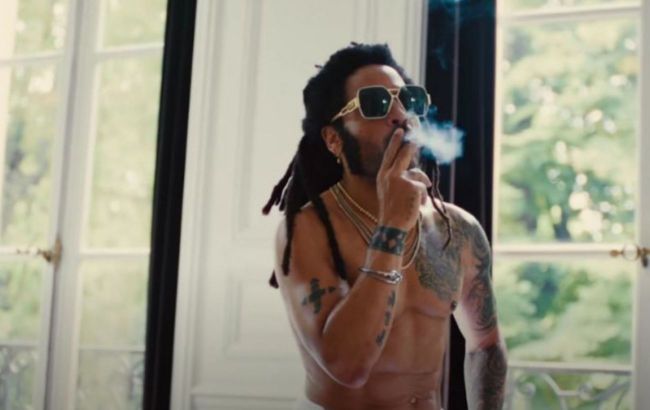 Lenny Kravitz (screenshot from Lenny Kravitz's YouTube channel)
It seems like Lenny Kravitz isn't drinking coffee in the morning but some elixir of youth. Evidence of this can be seen in his new music video for the song TK421, where the 59-year-old singer showcased his great physique. By the way, the video was directed by the Ukrainian Tanu Muino, according to her Instagram.
Lenny Kravitz completely stripped down in his new music video
In the new video, the American musician appears completely naked, demonstrating excellent physical shape and a trained body.
He covers everything important with just one hand.
Lenny Kravitz in Tanu Muino's music video (photos: screenshots from Lenny Kravitz's YouTube channel)
The day before the premiere, the famous artist shared a small video cutoff on his social media, making his fans watch the video "a million times."
Ukrainian director Tanu Muino, who directed the video for the star, shared her impressions of working with Lenny:
"From the first day until today, every moment of working with you was special. Thank you for the journey!"
Lenny Kravitz with Tanu (photo: instagram.com/tanumuino)
In the comments under her post, Kravitz writes that he is looking forward to their next project together.
"When you bring two Ukrainians together, this is what happens. With all love and respect for you. I can't wait to do this again," he commented.
User reactions
Users on the internet are thrilled with the video and its main character. Some even promised to sign up for a gym to have a physique as great as Lenny's.
Heading to the gym to sign up
Call an ambulance! Tanu, you're the best
We hope you're pregnant
Realization of my fantasies in an incredible frame (and not only my fantasies)
It is the best thing I've seen.