Moscow under drone attack: casualties, damages reported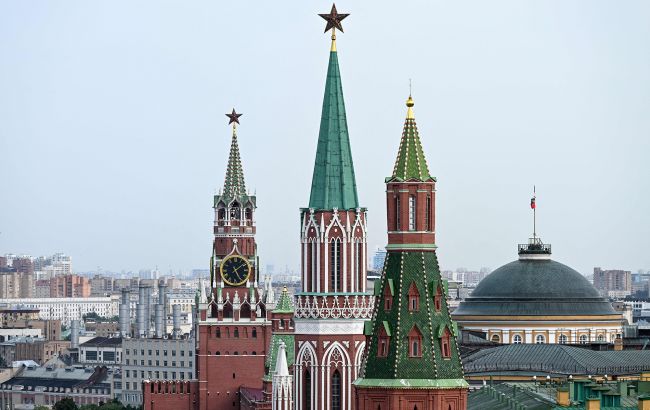 Kremlin, Moscow (GettyImages)
Early morning on May 30, explosions were heard in Moscow, Russia, amidst reports of a drone attack on the city. The capital's air defense systems have been activated and there are emerging reports of casualties and evacuations from damaged buildings, as Moscow mayor Sergei Sobyanin wrote on Telegram.
The explosions took place in various parts of the city and the surrounding Moscow region.
Sobyanin wrote that minor damages occurred in several buildings due to the drone attack this morning.
"All city emergency services are at the scenes of the incidents. They are investigating the circumstances of what happened. So far, no one has been seriously injured," he said.
The governor of the Moscow region, Andrey Vorobyov, reported on the functioning of the air defense systems.
"Several drones were shot down as they approached Moscow. All emergency services are operating," the official said.
Meanwhile, Russian media posted online videos and photos of the explosions, flying drones, and damaged buildings.
"Two more drones were shot down in the Istrinsky district of the Moscow region, half an hour apart. They were flying from the elite settlement towards Krasnogorsk. Then two bangs were heard, likely from the operation of air defense systems," Telegram channel Mash wrote.
There are also reports of injuries.
"A multi-story building on Leninsky Prospekt in Moscow was attacked by a drone. According to preliminary information, there are injuries," the media wrote.
As it is reported, drone remains flew into the window of one of the apartments, about 300 people were evacuated. The special services have cordoned off the site, and emergency services are working.
According to Russian media, drones were spotted in several Moscow districts, including elite ones. Explosions also occurred in the Moscow suburbs of Odintsovo and Krasnogorsk.
Furthermore, a drone with three explosive devices "flew into, but did not detonate" an apartment on the 14th floor of a high-rise building on Leninsky Prospekt in Moscow.
As Sobyanin later stated, for the sake of safety during the operation of emergency services, "measures have been taken to evacuate the residents of two buildings that were hit by drones."
Moscow has already experienced drone attacks recently. On May 20, a drone supposedly with a camera was found in the center of the Russian capital. At the beginning of the month, Russia claimed that drones tried to "attack" the Kremlin. Moscow traditionally blamed Ukraine.