Morning blasts heard in Feodosia, Crimea - Road near oil base blocked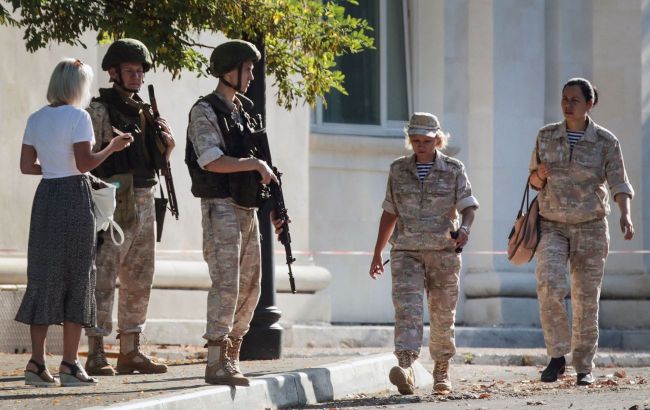 Morning blasts heard in Feodosia, Crimea - Road near oil base blocked (Getty Images)
This morning, explosions were heard in Feodosia, Crimea. It is reported that the air defense of Russian terrorists shot down a drone on its approach to a local oil base, according to the Telegram channel Crimean Wind.
"Subscribers report that there was an explosion in Feodosia at 10 in the morning, while others write that it was at 12 o'clock. Currently, the road in the area of the oil base is blocked," the statement claims.
Meanwhile, Russian online media Mash claims that a drone was allegedly shot down on its approach to the oil base. They also added that the air defense of the terrorists allegedly shot down 6 drones overnight.
At the moment, no further details are disclosed. Neither the military command of Ukraine nor the Russian terrorists have commented on the information in any way.
Explosions in Crimea
In recent months, explosions have become increasingly frequent in Crimea. Sometimes this pertains to attacks on the Russian fleet, while at other times, it involves drone attacks on the peninsula or incidents near the Crimean Bridge.
For example, on the night of September 14 in Crimea, loud explosions were reported near Yevpatoria. Local Telegram channels reported explosions in the vicinity of a military base. On the other hand, terrorists claimed a supposed "successful repulsion of a Ukrainian attack with 11 drones."