More Ukrainians safely leave Gaza Strip: Ambassador reveals total number of evacuees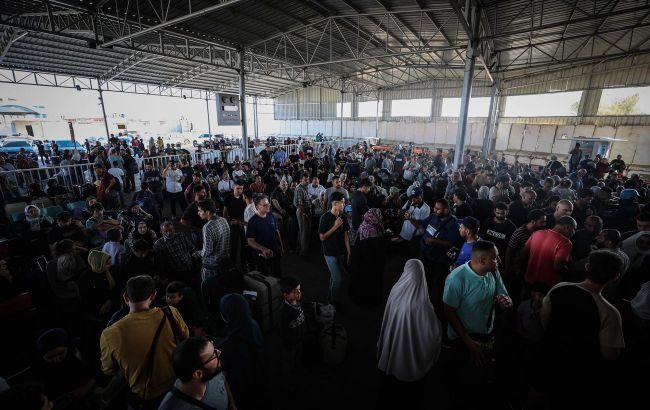 Another group of Ukrainians has been evacuated from the Gaza Strip (Photo: Getty Images)
That night, another group of Ukrainians left the territory of the Gaza Strip. The total number of evacuees currently exceeds 210 people, reports the Ambassador of Ukraine to Israel, Yevhen Korniichuk.
"Tonight, another 11 Ukrainians crossed the border from the Gaza Strip. So the total number is 214 people," the ambassador reported.
According to him, besides Ukrainians, nine Moldovan citizens were also evacuated.
"As of now, approximately 160 of our citizens and Moldovan citizens have been registered at Cairo Airport, and they will fly on the first evacuation flight to Chisinau," Korniichuk said.
He explains that Ukrainian diplomats are currently working to ensure that everyone can get home on time and without obstacles.
"We have evacuated more than half of the citizens who volunteered for this," Korniichuk emphasized.
Evacuation of Ukrainians from the Gaza Strip
This is already the second group of Ukrainians evacuated from the enclave. Previously, on November 7, the first group of Ukrainians, consisting of 43 people, was evacuated from the Gaza Strip. Commenting on the first successful operation, MFA spokesperson Oleg Nikolenko noted that there was already permission for the evacuation of the next groups of Ukrainian citizens. The evacuation was planned for November 8 and 9.
According to the data of the Ambassador of Ukraine in Israel Yevhen Korniichuk, which he voiced before the start of the evacuation, there were about 357 Ukrainians in the territory of the Gaza Strip, but the number may be higher. Mostly women and children.