Moldovan government deports head of Russian agency 'Sputnik Moldova'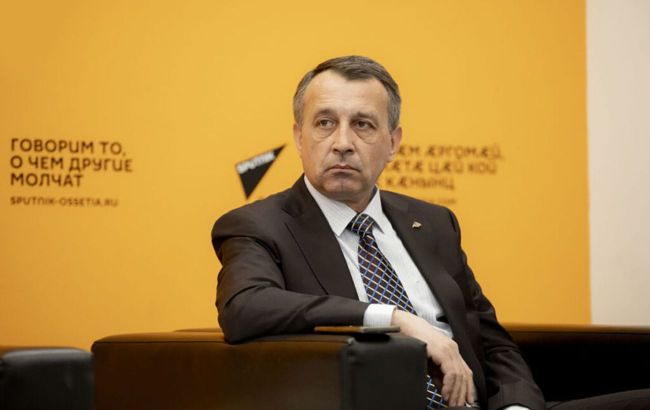 Photo: Vitaly Denisov (Sputnik)
Moldova deported the head of the Russian propaganda agency "Sputnik Moldova," Vitaly Denisov, on September 13. Moldovan Migration Inspectorate banned him from entering the country for ten years, according to NewsMaker.
Reason for deportation
The Migration Service clarified that Denisov was deported for ten years because he interfered in the country's internal affairs, posing a threat to the information security of the Republic of Moldova. According to the law, foreigners can be declared persona non grata if they engage in or intend to engage in activities that threaten national security or public order.
Moldovan government's response
The Moldovan government commented on the deportation of Vitaly Denisov. As stated by government spokesperson Daniel Vode, Sputnik continuously spreads fake news, disinformation, and propaganda. By expelling the head of this outlet, the Moldovan authorities are protecting the interests of Moldovan citizens.
"The government will not allow the spread of fake news. The institution to which this citizen belongs engages in constant information attacks, lies, propaganda, and disinformation. We have a clear message - we are protecting the interests of Moldovan citizens," Vode said.
Russian reaction
The official representative of the Russian Ministry of Foreign Affairs called Denisov's deportation from Moldova a "cleanup of the internal information field" by the Moldovan government.
The Russian Ministry of Foreign Affairs also summoned Moldova's temporary representative in Moscow in connection with the deportation of Vitaly Denisov.
About "Sputnik Moldova"
"Sputnik Moldova" is the Moldovan branch of the news agency "Sputnik," which, in turn, is part of the Russian state media holding "Russia Today."
In Moldova, after the start of Russia's war against Ukraine, the websites sputnik.md and gagauznews.md were blocked for disseminating information that fueled hatred and war during the state of emergency in the country.
Subsequently, "Sputnik" reported that it launched new websites to replace the blocked ones. However, in March 2023, the authorities ordered their blocking. These include sputniknews.com, md.sputniknews.com, ro.sputniknews.com, sputniknews.ru, and md.sputniknews.ru.
Attempted Coup in Moldova Earlier, Ukrainian President Volodymyr Zelenskyy claimed that Ukrainian intelligence had intercepted a Russian plan to destabilize the political situation in Moldova. The goal was to undermine democratic order in the country and seize power on Moscow's behalf.
Moldovan President Maia Sandu stated that Russia is making every effort to establish a pro-Russian government in Moldova to use the country's territory in the war against Ukraine, like how the Kremlin is already using Belarus's territory.