Moldova refuses to pay 'Gazprom' fictitious debts worth hundreds of mln of dollars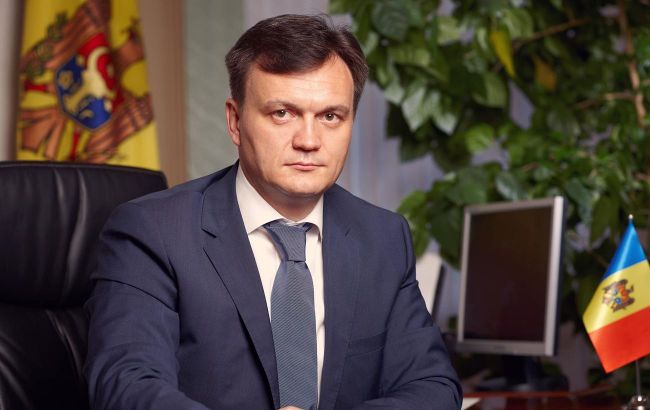 Moldova's Prime Minister, Dorin Recean (Photo: Getty Images)
Moldova has refused to pay for fabricated debts imposed by the Russian company "Gazprom," amounting to hundreds of millions of dollars, according to Moldova's Prime Minister, Dorin Recean.
"We will not allow this debt to be placed on the shoulders of our citizens. Moldova has no intention of paying for fabricated debts, and the citizens of Moldova are not obligated to pay for it either," stated the head of the government.
Earlier, Moldova's Minister of Energy, Victor Parlicov, offered $8.6 million to Russian "Gazprom" to settle the issue of Moldova's historical gas debt.
According to him, most of the debt is either unconfirmed or unenforceable. Furthermore, auditors concluded that Moldovagaz has the right to present its financial claims to "Gazprom." The Moldovan government is awaiting "Gazprom's" response to their proposals.
Background
President Maia Sandu announced that Moldova had ordered an audit to identify a debt to Russian "Gazprom" of over $700 million. According to the audit results, no obligation was found from the company "Moldovagaz."
Sandu stated that during negotiations with "Gazprom" before the winter season of 2021, the Russian side decided not to renew the contract "at the last moment," while Moscow wanted to "quickly outsmart" the Moldovan delegation.
Moldova's debt to "Gazprom"
Previously, Russian "Gazprom" claimed that the debt of "Moldovagaz" for delivered gas allegedly amounted to $433 million, and with late payments, it reached $709 million.
The Moldovan government decided to conduct an independent audit to clarify this figure. The audit covered both subsidiary companies of the enterprise and legal entities directly or indirectly related to the gas sector. The audit was completed in July.