Mobilization of Ukrainians abroad: Russian fake's origin and reasons for deportation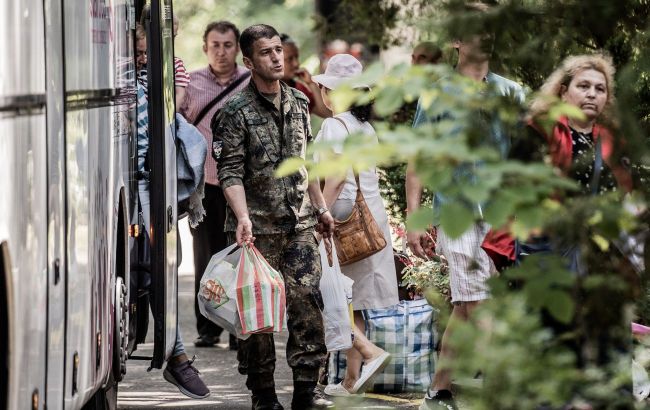 Illustrative photo: Spravdi refuted Russian fakes about the "mobilization" of Ukrainians abroad (Getty Images)
Let's note that Russian propaganda sources have reported that the Austrian and German Ministries of Interior allegedly started counting male refugees of draft age from Ukraine in order to get rid of them and mobilize them into the ranks of the Ukrainian Armed Forces (UAF).
However, this is nothing but misinformation.
Indeed, at the end of June 2023, Eurostat did count the number of Ukrainians who received temporary protection in European Union countries. Nevertheless, this was done to understand the overall situation and not for mobilization purposes.
It's important to emphasize that diplomatic representations cannot deport Ukrainians for the purpose of mobilizing them into the UAF. The State Border Guard Service can only return to Ukraine military-eligible men who are illegally attempting to cross the border during a state of war and those who do not have grounds for refugee status.
Moreover, only the following violations can be grounds for deportation:
unpaid fines,
expired visa,
invalid invitation,
convictions not disclosed at the time of visa issuance,
breach of public order,
illegal stay in the country.
Mobilization in Ukraine
General mobilization in Ukraine was declared after the start of Russia's full-scale invasion. Its effect was last extended together with the state of war on July 27. Therefore, this legal regime will remain in place in Ukraine at least until November 15, 2023.
Recently President Volodymyr Zelenskyy stated that he received appeals from the military to provide them with the opportunity to strengthen mobilization.
Furthermore, the Secretary of the National Security and Defense Council of Ukraine, Oleksiy Danilov, stated that an additional wave of conscription is possible in Ukraine, but changes in mobilization matters should not be expected.