Missile strike on Dnipro: Number of casualties rises to 10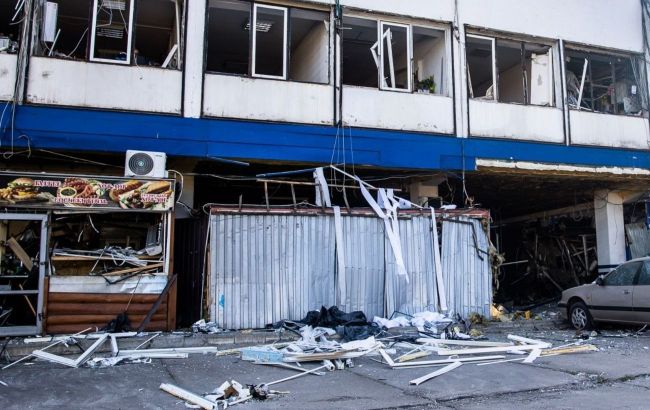 The number of casualties due to the missile attack on the Dnipro river has increased to 10 (Photo: t.me/dnipropetrovskaODA)t.me/dnipropetrovskaODA)
The number of casualties from the Russian missile strike on Dnipro during the night of August 24 has risen to 10 people, according to the head of the Dnipro Regional Military Administration, Serhii Lysak.
Three people are currently in the hospital – a 55-year-old woman and two men aged 33 and 48. They are in moderate condition.
"In the photo is the only thing the 'Russian peace' is capable of. Destroying everything it touches. This is the appearance of a transportation object that terrorists targeted at night," wrote Lysak.
Photo: aftermath of the missile attack on Dnipro (t.me/dnipropetrovskaODA)
Missile strike on Dnipro
During the night of August 24, several regions in Ukraine declared an air alarm due to the threat of another Russian missile attack. The Ukrainian Air Force warned that Russians might launch ballistic missiles.
Later, explosions were heard during the air alarm in Dnipro. Reports also indicated the activation of air defense systems in the region.
Earlier, Lysak reported that seven people were injured as a result of the shelling, and a dozen different objects were damaged. These included a bank, a gas station, a hotel, an agricultural firm, a furniture factory, an administrative building, and 15 kiosks. Additionally, two residential buildings, three buses, and several cars were destroyed by enemy rockets. Contact trolleybus lines, water, and gas pipelines were also damaged.