Ministry of Defense promises to punish military commissars for misconduct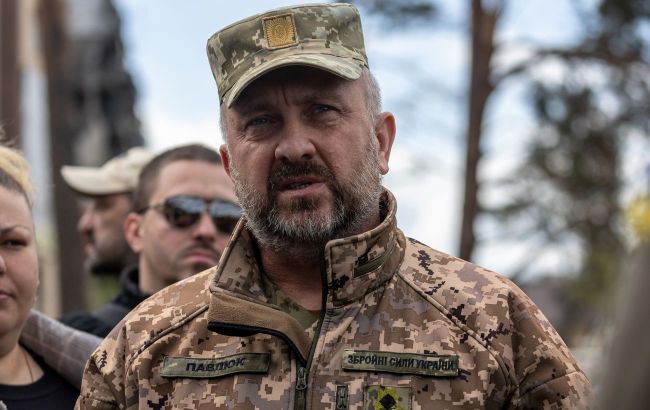 Ukrainian Armed Forces continues to liberate Ukrainian territories (Photo: Vitalii Nosach, RBC-Ukraine)
The Ministry of Defense of Ukraine promises to conduct an investigation into cases of misconduct by military commissars who disgrace the officer's rank, reported Deputy Minister of Defense of Ukraine Oleksandr Pavliuk on Telegram.
"In the mass media and social networks, there is information about individual cases of unworthy behavior of servicemen from the Military Commissariat Offices and the Recruitment and Social Support Centers towards Ukrainian citizens," he stated.
Pavliuk does not mention specific incidents but promises that "within the framework of checking the work of the Military Commissariat Offices and the Recruitment and Social Support Centers in all regions of Ukraine, they are ready to respond to each similar incident."
He stated that all cases that disgrace the high rank of a serviceman in the Armed Forces of Ukraine, officer, will not be left without a harsh response.
"For each situation, official investigations will be conducted, and the guilty will be held accountable according to the current legislation," he added.
Incident in the Khmelnytskyi region
In the city of Derazhnia in the Khmelnytskyi region, a conflict occurred between employees of the Territorial Recruitment and Social Support Center and a local resident.
Employees of the center stormed into a private house and threatened the man, who could have evaded mobilization, to break his leg. One of the center's employees identified himself as a "police major" and stated that during the state of war, he can enter people's homes.
The incident video was published by blogger and political analyst Andrii Smolii.
While mobilization is ongoing in Ukraine, conscripted men can receive conscription notices. Failure to report to the military commissariat entails responsibility. During mobilization in Ukraine, conscription notices can be delivered anywhere to conscripted men. However, a person should receive such a document in person and sign it after receiving it.