We have not seen the facts yet: Ukraine's MoD on Russian nuclear weapons in Belarus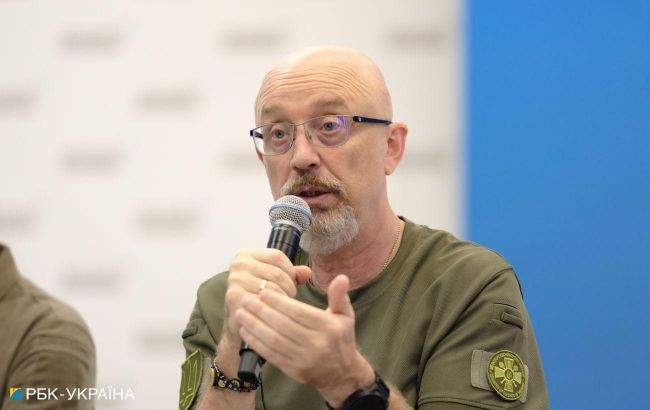 Photo: Minister of Defense of Ukraine Oleksii Reznikov (Vitalii Nosach, RBC-Ukraine)
The Minister of Defense of Ukraine Oleksii Reznikov stated that Ukraine has no confirmed evidence that Russia has transferred nuclear weapons to Belarus.
"As far as we know, we have not seen the facts yet (of the transfer of nuclear weapons to Belarus - ed.). And I have some doubts, I'll explain. If Russia really decided to do this, they would control it themselves. If the head of Belarus has any illusions that he will control it, he is deeply mistaken. This will be a pretext for the complete annexation of Belarus if they go there with this (Russians go there with nuclear weapons - ed.)," Reznikov said.
He believes that the deployment of nuclear weapons is a great risk to the independence of Belarus.
Reznikov added that despite this, it is good that Ukraine's European friends, in particular the Poles and Lithuanians, remain vigilant on this topic.
Russia's nuclear weapons in Belarus
As a reminder, in March, Russian dictator Vladimir Putin said that he had agreed with self-proclaimed President of Belarus Alexander Lukashenko on the deployment of tactical nuclear weapons in Belarus. At the same time, the Kremlin leader spoke about the transfer of the Iskander missile system, which can carry nuclear weapons, to the Belarusian military.
On May 25, Lukashenko announced the beginning of the movement of Russian nuclear weapons to Belarus. Neither Western countries nor Belarusian monitoring channels confirmed this information.
A month later, CNN reported, citing unnamed U.S. intelligence officials, that the United States had no doubt that the first batch of Russian nuclear weapons had been moved to Belarus.
Also, Polish President Andrzej Duda stated that Russia was already moving its tactical nuclear weapons to Belarus. Poland is allegedly recording this process.