Mini banana pancakes which take few minutes to make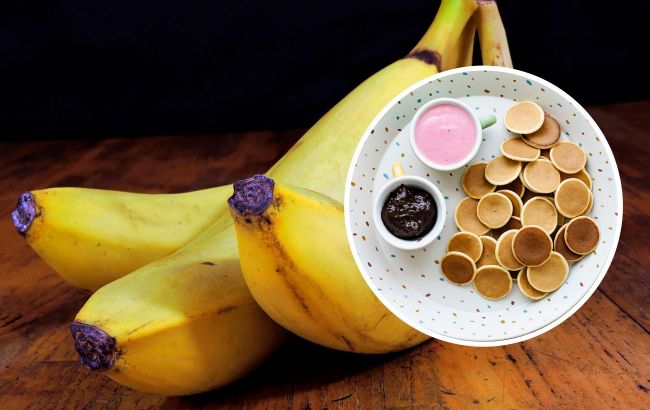 RBC-Ukraine collage
A delicious breakfast makes the start of the day much more enjoyable. Here's how to make a delicious breakfast with mini banana pancakes, according to Shuba.
.
Unlike the classic version, bananas don't need to be turned into a puree in this recipe, just sliced into thin pieces.
To prepare tasty pancakes, you'll need the following ingredients:
Milk: 120 ml
Wheat flour: 70 g
Bananas: 1 piece
Chocolate: 30 g
Baking powder: 1 tsp
Directions:
First, mix flour, milk, and baking powder in a bowl until you have a smooth batter without lumps.
Then peel and slice the banana into thin slices. Cut the chocolate into small squares.
Next, make "sandwiches" by placing a piece of chocolate between two slices of banana. Dip them carefully into the batter, ensuring they are fully covered.
Cook the mini pancakes on a hot, dry, non-stick pan on both sides until golden brown. This will take about 5 minutes.
Serve them with jam, honey, or peanut butter.
Photo: Deposit photos