Military exchange: Ukraine returns bodies of 51 fallen soldiers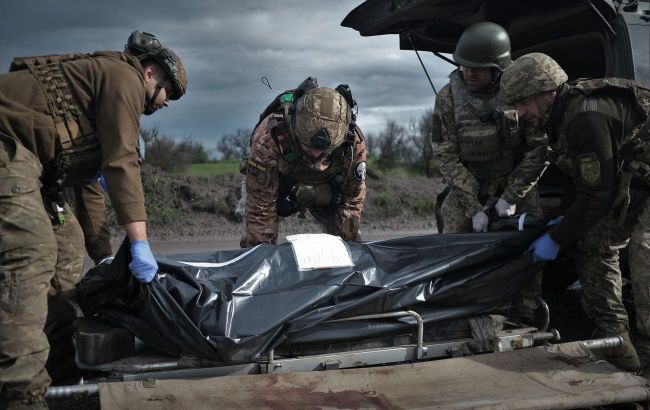 Illustrative photo (Getty Images)
The transfer of these bodies was made possible through the collaborative efforts of the Coordination Headquarters for Dealing with Prisoners of War, the Civil-Military Cooperation Directorate of the General Staff of the Ukrainian Armed Forces, and the Department for Persons Missing under Special Circumstances of the Ministry of Internal Affairs.
In total, over the course of two years, 1832 Ukrainian military personnel have been repatriated.
Return of fallen soldiers' bodies
Russia and Ukraine regularly conduct exchanges of military personnel's remains. The most recent exchange took place at the end of August when Ukraine returned the bodies of 84 fallen fighters.
However, Yurii Taranyuk, the head of the Coordination Headquarters, previously reported that Russia has been returning bodies of fighters officially recognized as prisoners of war by Ukraine, despite no reports of deteriorating health or serious conditions. This raises doubts about the quality of the work or the presence of a medical commission in Russia at all.