Military activity increasing: IAEA records over 20 explosions near Zaporizhzhia NPP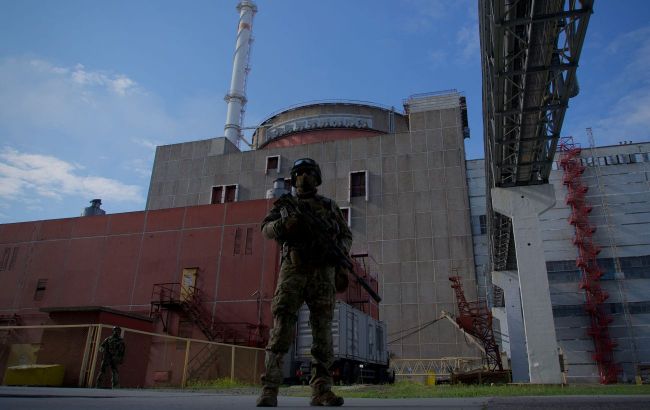 Illustrative photo (Photo: Getty Images)
Experts from the IAEA (International Atomic Energy Agency) who are at the occupied Zaporizhzhia Nuclear Power Plant have heard many explosions over the past week. This could be a sign of increased military activity in the region, according to IAEA Director General Rafael Grossi.
According to him, just over a year after the IAEA established a permanent presence at Europe's largest nuclear power plant to help prevent accidents during the war in Ukraine, the overall situation at the facility remains extremely unstable.
Starting last Saturday, the IAEA team heard about two dozen explosions over three days, with several more being recorded in the past few days.
"The reports I receive from our experts indicate that the explosions occurred some distance away from the Zaporizhzhya Nuclear Power Plant," said Director General Grossi.
He adds that, as before, he is deeply concerned about the potential hazards that the station faces during heightened military tensions in the region.
Zaporizhzhia NPP situation
Zaporizhzhia Nuclear Power Plant has been occupied by Russian forces since the beginning of Russia's large-scale invasion of Ukraine. The Russians not only violate the operating mode of the station but also use its facilities to store equipment and personnel. During the entire period of occupation, the station has been disconnected from Ukraine's power grid several times.
For example, in early July, Zaporizhzhia NPP was connected to the only available backup power line for the first time in four months. However, the situation at the station became more complicated after the sabotage of the Kakhovka Hydroelectric Power Plant, which provided cooling water to the station.
Furthermore, recently, due to the criminal actions of Russian occupiers at the Zaporizhzhia Nuclear Power Plant, an incident occurred on the fourth energy unit with a leak from the first circuit to the second. There was no radiological release into the environment.