Mass arrests begin in another African country over suspected coup attemp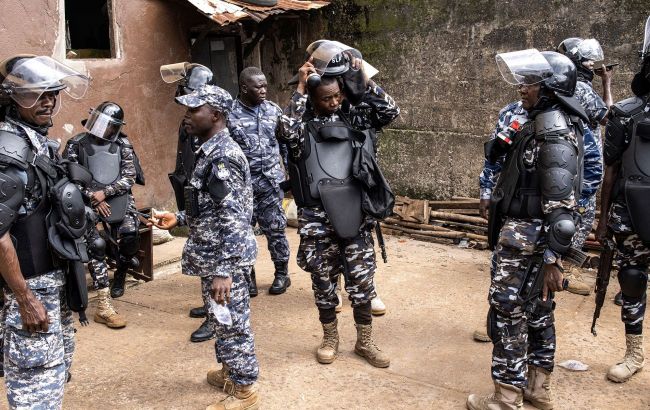 The Sierra Leone police arrested people during protests (Photo: Getty Images)
The police of the African country Sierra Leone arrested individuals suspected of state treason and attempted coup, according to Barron's.
According to the publication, several civilians and military personnel were arrested in Sierra Leone on suspicion of state treason and attempted coup. They allegedly planned to carry out the coup on the anniversary of last year's protests that engulfed the country in August.
"The security sector has been following intelligence regarding the activities of certain individuals, including senior military officers, working to undermine the peace and tranquility of the state," the police said," the police statement said.
Preliminary information suggests that the suspects planned to use peaceful protests as cover for violent attacks on government institutions and peaceful citizens.
It is worth recalling that on August 10, 2022, economic and political protests in the capital city, Freetown, and other cities escalated into deadly clashes. Twenty-seven civilians and six police officers were killed during those incidents.
Coup in Niger
On July 26, a coup took place in Niger - members of the presidential guard blocked access to the residence of Niger's president, Mohamed Bazoum, and effectively took him hostage.
Two days later, the head of the presidential guard, Abdurahman Chièkè, declared himself the new leader of Niger. On July 30, an attack was carried out on the French embassy in Niger - the President of the country, Emmanuel Macron, strongly condemned such actions and promised to respond to them.
Also, member countries of the Economic Community of West African States (ECOWAS) agreed to deploy troops to Niger if President Mohamed Bazoum's government is not reinstated within a week.