Martial law and mobilization in Ukraine to be extended again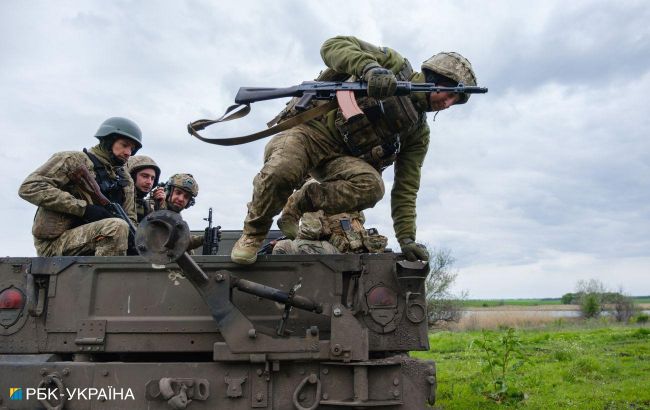 Martial law and mobilization in Ukraine will be extended again (Vitalii Nosach, RBC-Ukraine)
With the full-scale invasion of Ukraine underway, a martial law and general mobilization have been implemented. Currently, these measures are in effect until November 15, but this legal regime may be extended.
The extension of the martial law and general mobilization in Ukraine has been a recurring occurrence since the onset of the full-scale war. The Ukrainian Parliament, the Verkhovna Rada, has voted for extensions multiple times, including the following periods:
From February 24 to May 25, 2022.
From May 25 to August 23, 2022.
From August 23 to November 21, 2022.
From November 21 to February 19, 2023.
From February 19 to May 20, 2023.
From May 20 to August 18, 2023.
From August 18 to November 15, 2023.
However, there is information suggesting that Ukraine intends to once again extend this legal regime for the ninth time. According to Yaroslav Zhelezniak, a member of the Ukrainian Parliament from the Holos (Voice - ed.) party, President Volodymyr Zelenskyy is expected to introduce legislation to extend the state of emergency and general mobilization in the coming days. The vote on this matter is scheduled for the next week, and it is likely to be extended from November 15, 2023, to mid-February 2024, lasting for another 90 days.
Why martial law
The martial law in Ukraine was introduced due to Russia's full-scale armed aggression. This legal regime grants the authorities, military command, military administrations, and local self-government bodies the necessary powers to address the threat.
General mobilization
As for the general mobilization, it is an operational mechanism for replenishing the ranks of the Armed Forces, conducted simultaneously across Ukraine's territory. During this period of mobilization, all citizens between the ages of 18 and 60 (primarily males) who can perform military service are subject to call-up.
The primary source of personnel for the combat units is reservists, former participants of the Anti-Terrorist Operation and the Joint Forces Operation, with a gradual increase in the numbers of units through the inclusion of military personnel and conscripts who have undergone service.
Those mobilized individuals who have not previously served in the military are sent for specialized training to training centers. After completing their training, they are deployed to units engaged in active combat.
The Chief of the General Staff of the Armed Forces of Ukraine, Valerii Zaluzhnyi, in an article for The Economist, has emphasized the need to expand the categories of citizens who can be called up for training or mobilization.