Marilyn Monroe and her lover's house has been unsold for 10 years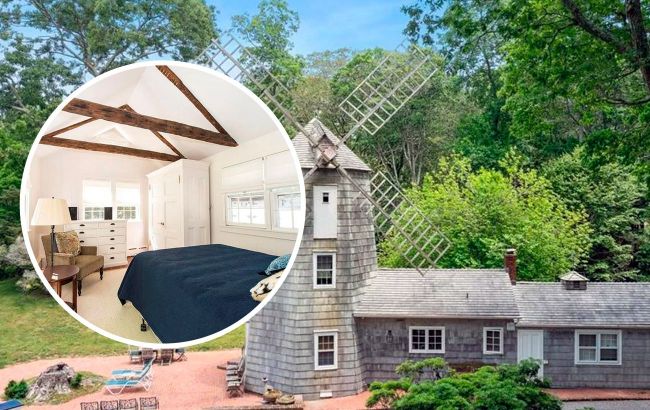 RBC-Ukraine collage
A house in the United States from the 1950s has failed to find a buyer for a decade. Its unique feature lies in the fact that it was once inhabited by actress Marilyn Monroe and playwright Arthur Miller, seeking refuge from gossip and the press, according to the American real estate publication Realtor.
About the house
The place is designed in the shape of a mill, comprising two bedrooms and one bathroom.
Interior of a $12 million house (photo: realtor.com)
Built in 1830 on land with great development potential, this potential remarkably drives the price up to a staggering $12 million USD for such a property.
Besides, a property with an area of over 20,000 square meters is a rarity in the Amagansett area of the U.S., hence the corresponding high price.
Yard of a house with a windmill (photo: realtor.com)
The house has been on the real estate market since 2013, and so far, no one has purchased it.
Some of the windmill mechanisms above the house still form part of the three-story structure. The owner expresses hope that, after the sale, the new residents will maintain the windmill in its original state as a priority.
Inside the windmill (photo: realtor.com)