Man tried to set Lenin's mausoleum on fire in Moscow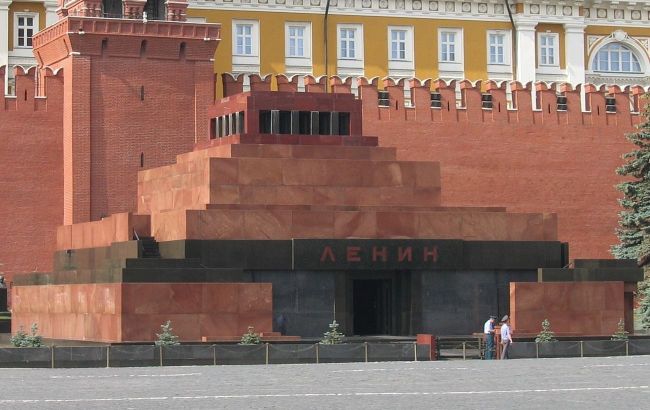 A man tried to set fire to Lenin's mausoleum in Moscow (wikipedia.org)
Moscow, July 17 - An individual attempted to attack the Vladimir Lenin's Mausoleum by throwing a bottle containing a flammable substance in its direction, according to Telegram channel Baza.
The culprit was identified as a resident of Chita, a city in Russia. His attempt to set the mausoleum ablaze was unsuccessful as the bottle struck the pavement and ignited there.
The man was detained at the scene, and an administrative case has already been initiated against him. He is scheduled to appear in court today to face the consequences of his actions.
Attempt to kidnap Lenin
This isn't the first peculiar incident involving the Lenin Mausoleum in Moscow. Earlier this year, in February, a 42-year-old man tried to kidnap the former Soviet leader. However, his attempt ended in failure as he was detained. It was reported that he might have been suffering from a psychiatric disorder exacerbated by alcohol consumption prior to the incident.