Malian junta and Wagner group cannot replace withdrawn UN peacekeepers in the country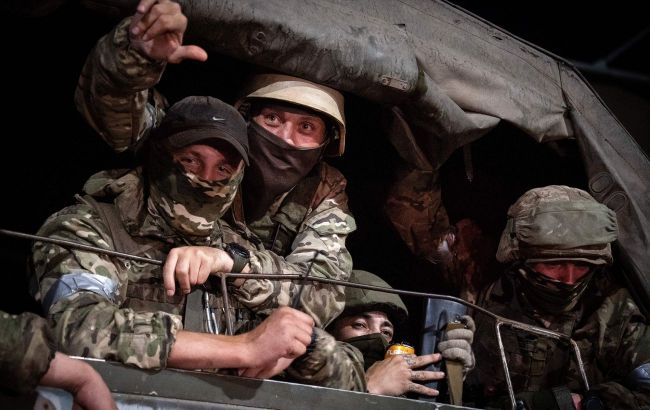 The forces of Mali and 'Wagner' will not be sufficient to control the country (photo: GettyImages)
The departure of UN peacekeepers from Mali is a matter of concern, as the Malian army and allied Wagner Group private military contractors may not be able to fully compensate for their exit. This situation could create favorable conditions for local al-Qaeda militants, according to the Institute for the Study of War (ISW).
Analysts note that nearly 13,000 UN peacekeepers began departing Mali in July after the local junta insisted on their withdrawal.
"The UN mission helped protect key population centers in central and northern Mali over the past decade and supported the fragile peace agreement of 2015 between Tuareg separatist rebels and the Malian government," noted the ISW.
This message discusses the competition between Malian soldiers and their Wagner Group associates against the regional branch of Al-Qaeda, known as Jama'at Nusrat al-Islam wal Muslimeen (JNIM), as well as Tuareg separatist insurgents for control of the region.
The Wagner Group contingent of 1,000 people lacks the capabilities to replace UN forces and has been involved in acts that fuel support for JNIM and the insurgents.
Malian forces have significantly reduced the pace of their operations in the central part of Mali, prioritizing the northern region, indicating their limited capacity to fill the void left by UN forces.
Withdrawal of UN peacekeepers from Mali
The UN peacekeeping contingent has been operating in Mali since 2013. Since then, the country has experienced several coups, and the current military junta has been in conflict with the UN mission MINUSMA.
In the summer of this year, they appealed to the UN to withdraw their peacekeepers from the country, and the UN Security Council subsequently made the decision to do so. Thus, the peacekeeping contingent will leave the country by January 1, 2024.
John Kirby, the Coordinator for Strategic Communications at the U.S. National Security Council, suggested that the former leader of the Wagner Group, Yevgeny Prigozhin, may have been behind the withdrawal of the peacekeepers.
Later, ISW analysts noted that Al-Qaeda could take advantage of the withdrawal of peacekeepers and the Wagner Group's plans to capture UN bases.