Wagner wants to seize UN bases in Mali, Al-Qaeda may take advantage of this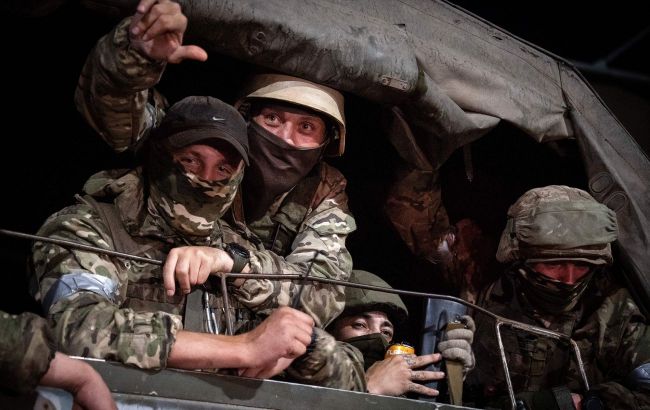 Wagner wants to seize UN bases in Mali (photo: GettyImages)
The Malian regular army and the private military company Wagner are planning to take control of United Nations peacekeeping bases as they vacate their positions in the country, according to the Institute for the Study of War (ISW).
It is reported that the bases are scheduled to be vacated in mid-October, and the military forces along with Wagner have already moved towards their positions with the aim of seizing them. However, analysts note that they have recently escalated terrorizing the local population, killing civilians on suspicion of links to the local Al-Qaeda affiliate Jamaat Nusrat al-Islam wa al-Muslimin (JNIM).
JNIM has used the atrocities committed by Wagner in other parts of the country to bolster its support locally and has repeatedly offered alliances with separatist groups and northern communities in the Kidal region, say analysts.
"JNIM is likely to leverage its local support and legitimacy for the peaceful co-option of leadership in rebel-controlled areas in northern Mali, leading to effective JNIM control and shadow governance," write in ISW.
Analysts add that control of the organization in northern Mali would allow the group to create a larger transnational threat.
UN peacekeepers' withdrawal from Mali
The United Nations peacekeeping contingent has been operating in Mali since 2013. Since then, the country has experienced several coups, and the current military junta has frequently clashed with the MINUSMA mission.
In the summer of this year, they appealed to the UN to withdraw its peacekeepers from the country, and after that, the UN Security Council decided to do so. Thus, the peacekeeping contingent will leave the country by January 1, 2024.
John Kirby, the Coordinator of the National Security Council's Strategic Communications in the US, stated that the former leader of the Wagner group, Yevgeny Prigozhin, might be behind the withdrawal of peacekeepers.