Luxembourg's PM criticizes Orban's meeting with Putin: 'Middle finger' to dying Ukrainians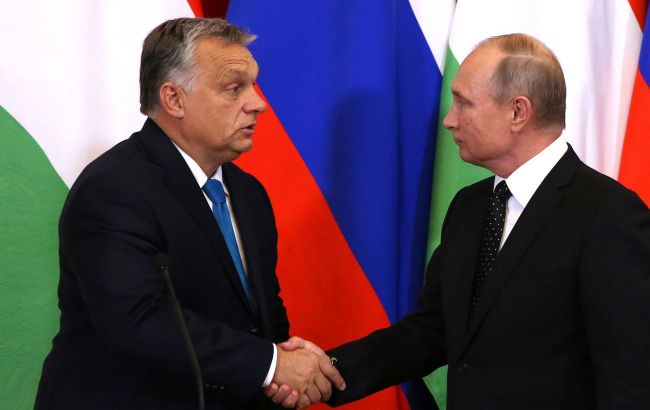 Prime Minister of Hungary Viktor Orban and Russian dictator Vladimir Putin (Getty Images)
The meeting of the Prime Minister of Hungary, Viktor Orban, with the Russian dictator Vladimir Putin shows disrespect towards Ukrainian soldiers. The European Union must not become a hostage to Hungarian politics, according to Luxembourg's Prime Minister Xavier Bettel, Politico reports.
At a meeting with reporters on the second day of the European Council summit, Bettel strongly criticized Orban's handshake with Putin.
"What Orbán has done with Putin is a middle finger to all soldiers, all Ukrainians that are dying every day and that have to suffer from Russian attacks," Bettel said.
Bettel also adds that the European Union must not become Orban's hostage, who is making financial demands to support Ukraine.
"The Hungarian leader cannot continue taking the EU hostage based on claims like "if you need money for Ukraine, we need money for us," Bettel said.
He specifically noted that Luxembourg would never join the alliance of the Prime Minister of Slovakia, Robert Fico, and Orban, who are opposing assistance to Ukraine.
Orban's stance on the war
The pro-Russian Orban maintains warm relations with the Kremlin, leading to conflicts with Kyiv, including the issue of allowing ethnic Hungarians to be taught in their language after Ukraine adopted a law in 2017 about students knowing the state language.
On October 17, Orban met with the Russian dictator during the Belt and Road forum in Beijing. During the meeting, both sides expressed their support for bilateral relations amid the war in Ukraine. The Prime Minister referred to the war as a "military operation" and shook hands with the dictator, triggering a strong reaction from the Ukrainian Foreign Minister, Dmytro Kuleba.