Loud explosions heard in temporarily occupied Skadovsk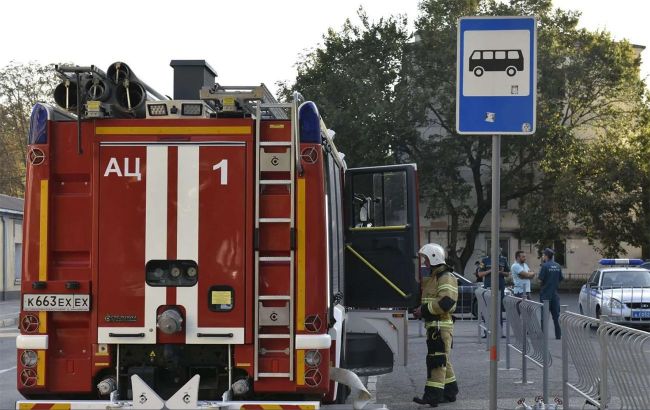 Photo: Explosions rang out in temporarily occupied Skadovsk (Russian media)
In the temporarily occupied Skadovsk of the Kherson region, explosions were heard late in the evening on November 4, informs Suspilne.
Local social media posts claim that it was loud in the evening. They also mention hitting, presumably, Citadel Hotel. It's reported that in one part of the city, the power went out after the explosion.
Explosions in Skadovsk
Skadovsk in the Kherson region was occupied by Russian aggressors in the early days of the full-scale invasion on February 24, 2022.
Explosions under occupation in Skadovsk are not uncommon. They are a result of the Ukrainian Armed Forces' strikes on Russian military depots and equipment accumulations, with the assistance of local resistance members.
Previously, there were reports of explosions in Skadovsk in July. Additionally, at the end of August, Russian occupiers complained about a drone attack near this city.
On October 17, there were also reports of explosions. Mariupol Mayor's Advisor, Petro Andryushenko, later stated that the location of a Russian military officers' compound in a residential area had been targeted.