Massive explosion heard in Dzhankoi, Crimea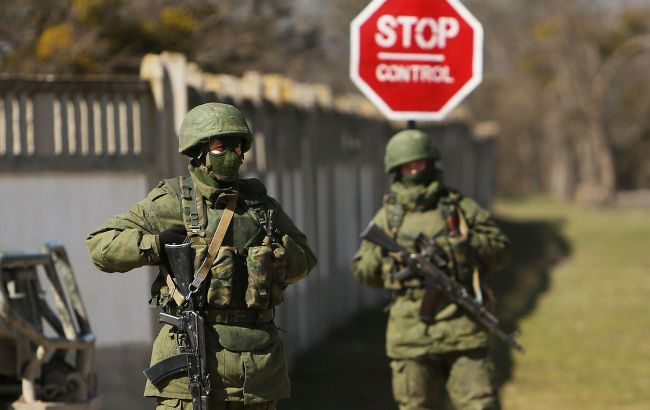 Illustrative photo: A powerful explosion occurred in the area of Dzhankoi in occupied Crimea (Getty Images)
An explosion was reported this morning, on November 2, near the city of Dzhankoi in the temporarily occupied Crimea, according to the Telegram channel "Crimean Wind".
Online sources report that the sound of the explosion was both loud and muffled.
Subscribers have relayed information about a loud, muffled explosion in the Dzhankoi area.
As of now, there are no official explanations regarding the incident. In addition, representatives of the occupying administrations have remained silent about this blast near Dzhankoi.
Later, in the Crimean social media accounts, it was reported that a rocket had been spotted in the sky in the Dzhankoi district. Residents specified that this occurred at 12:06, and a powerful explosion was heard.
A photo of the rocket has been shared online.
The situation in Dzhankoi
Earlier in the morning, Crimean partisans reported that newly mobilized occupants had arrived in Dzhankoi, which is located in the northern part of the temporarily Russian-controlled Ukrainian peninsula, not far from the administrative border with the mainland of Ukraine.
According to the underground sources, Russian "mobiki" (mobilized troops ironically), arrive in this city daily by trains and buses. Access to the train station has been restricted for civilians in Dzhankoi.
A week ago, there were reports of a significant influx of mobilized occupant forces and equipment in Dzhankoi. These were observed at the city's airport.
Dzhankoi on the map (screenshot from google.com/maps)
Explosions in Crimea
Since the beginning of the full-scale war against Ukraine, Russian occupiers have used the occupied Crimea for their military purposes. They transport weapons and troops to the front lines through the peninsula, among other activities.
However, recently, it has become increasingly dangerous for terrorists to stay in Crimea. Ukrainian defense forces have been attacking military bases, depots, airfields, and even bays where enemy ships are stationed. A striking example of this was the Ukrainian Armed Forces' strike on the headquarters of the Russian Black Sea Fleet in Sevastopol.
Yesterday, on November 1, in the morning, Russian occupiers reported a missile attack on the territory of the Crimean Peninsula. Witnesses reported hitting the places where the invaders were based.