Long overdue step: Ukrainian top official calls for Russia's expulsion from UN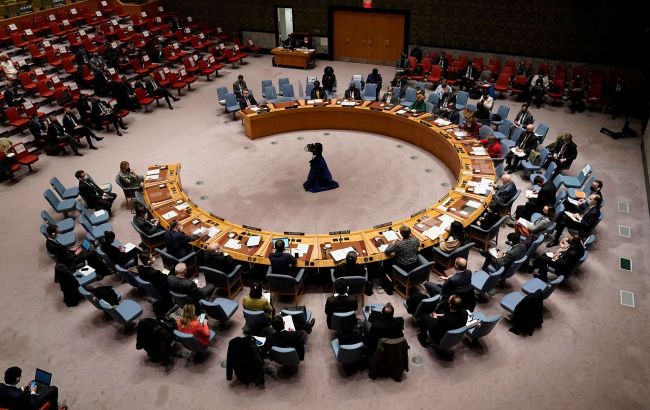 Ukraine called for the expulsion of Russia from the UN (Photo: Getty Images).
Ukraine once again calls on the United Nations to deprive Russia of the veto power and to exclude it from the UN Security Council, according to Twitter of the head of the Office of the President, Mykhailo Podolyak.
"Putin's Russia has not only become a patron of terrorist groups and war criminals worldwide but also continues to engage in the manipulation of international organizations. It is already clear: the Kremlin has turned the veto power in the UN Security Council into an instrument for trade with countries with specific regimes and a pathological propensity for war crimes," Podolyak noted.
According to him, today anyone who wants to commit a terrorist act, acquire missile technology circumventing sanctions, sell resources in conflict zones knows that they can find support in Russia, while any reaction from the UN will be instantly blocked.
"The bodies of global security need to be cleansed. The first step has long been overdue - it is finally time to deprive Russia of the veto power and exclude it from the UN Security Council," he emphasized.
According to the information from the Ukrainian Ministry of Foreign Affairs, Russia became a part of the UN Security Council illegally.
Furthermore, we reported that Russia attempted to hinder the convening of the UN Security Council, where the undermining of the Kakhovka Hydroelectric Power Plant dam was to be discussed.