Long, hard and bloody - Gen. Milley about Ukranian counteroffensive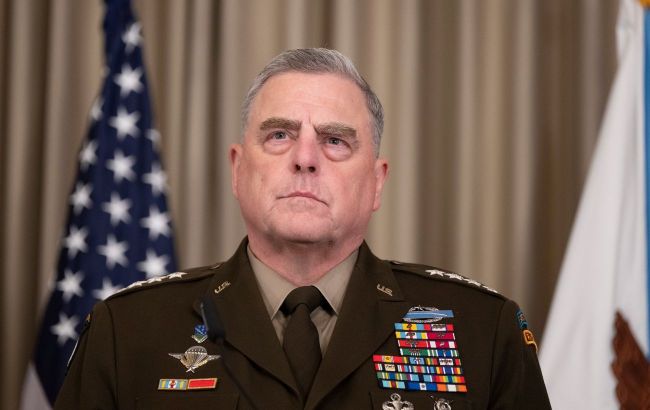 Chairman of the US Joint Chiefs of Staff, Mark Milley (Photo: Getty Images)
The chairman of the United States Joint Chiefs of Staff, Mark Milley, stated that rapid results should not be expected from Ukraine's counteroffensive. However, the preparation for it was challenging, according to journalist Lara Seligman from Politico.
According to his statement, the international coalition has prepared 17 brigade combat teams for Ukraine's counteroffensive, comprising over 63,000 troops. Nevertheless, Ukraine is still facing significant resistance, as it is "slowly and deliberately" breaking through the Russian defense.
Mark Milley noted that despite having time to prepare their defense, the Russians encountered significant problems with their readiness, equipment, and morale. The situation was further complicated by the unrest caused by the Prigozhin insurgency.
"It's far from a failure in my view, it's way too early to make that kind call... This is going to be long. It's gonna be hard. It's gonna be bloody," said Milley.
However, he believes that the main problem causing Ukrainian casualties at present is the presence of minefields rather than Russian aviation.
Ukrainian counteroffensive
The Ukrainian military continues to advance on multiple fronts as part of their counteroffensive, which has been ongoing for over a month. Earlier, Ukrainian President Volodymyr Zelenskyy admitted that the progress is "slower than desired" after two weeks of the counteroffensive. He revealed that the Ukrainian forces could have initiated the counteroffensive earlier, but it is currently "slowed down" due to the fortified Russian defense.