Lithuania to possibly using veto at NATO summit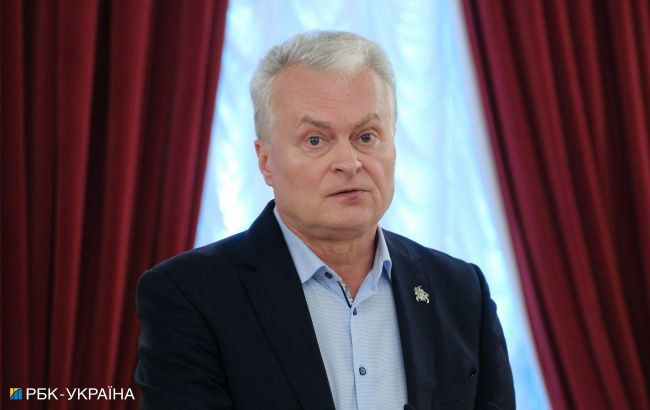 President of Lithuania Gitanas Nausėda (Vitaliy Nosach, RBC-Ukraine)
Lithuania does not exclude the possibility of vetoing the declaration text of the NATO summit in Vilnius if the proposed decisions and formulations do not align with the country's interests, Delfi reported.
President of Lithuania, Gitanas Nauseda, said that if the summit's decisions align with the country's interests, he will not "wave around" the veto power, but if they do not, he will use it.
"I never promised anyone that I would adhere to the established rules of good manners. Sometimes etiquette needs to be violated, but there must be a serious reason for it," he said.
Nauseda emphasized that this concerns very serious matters related to Lithuania's security.
"And if certain things diverge from the interests of our security, even the fact that we are the organizers of the event does not deprive us of the right to raise this issue in a much sharper manner," added the President of Lithuania.
NATO Summit in Vilnius

The Alliance Summit will take place on July 11-12 in Lithuania. Ukraine seeks to receive a signal of support for its NATO membership aspirations after the war. Ukrainian President Volodymyr Zelenskyy believes that the country has all the grounds for it.
Previously, Nauseda said that the decisions made by NATO at the summit should not disappoint Ukrainians.