Lithuania to deliver NASAMS launchers to Ukraine next month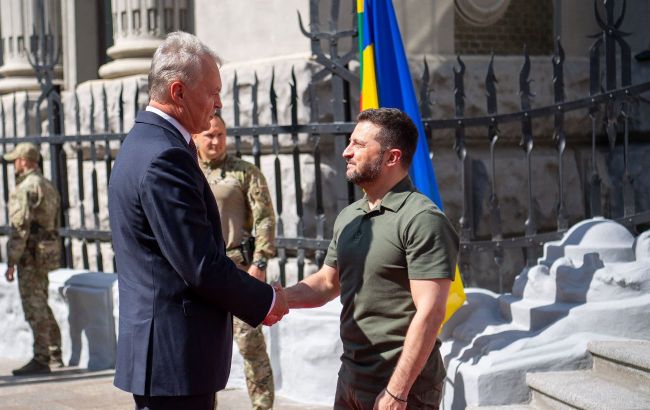 President of Lithuania Gitanas Nausėda and President of Ukraine Volodymyr Zelenskyy (twitter.com/GitanasNauseda)
The leader of Lithuania noted that during a meeting with the President of Ukraine, Volodymyr Zelenskyy, he assured him of Lithuania's support for Ukraine until its victory over Russia. Nausėda also clarified the terms of the NASAMS launchers delivery.
"Lithuania will deliver NASAMS launchers to Ukraine next month," the president wrote.
Nausėda's visit to Kyiv
Today, August 23, Nausėda arrived on a visit to Ukraine. He participated in the third Crimea Platform Summit. Nausėda will also attend the celebration of Ukraine's Independence Day.
In Kyiv, the Lithuanian leader has already had face-to-face negotiations with Zelenskyy. The presidents discussed the frontline, the needs of Ukrainian defenders, the equipment supply, Ukrainian grain export, and Ukraine's Peace Formula.