'Let every loss of Russia be retribution for its evil': Zelenskyy on Olenivka terror attack anniversary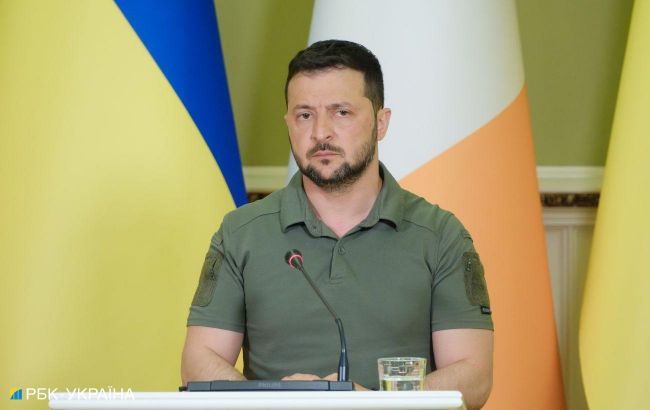 President of Ukraine Volodymyr Zelenskyy (Photo: Vitalii Nosach, RBC-Ukraine)
President Volodymyr Zelenskyy made a statement on the anniversary of the Russian terrorist attack in the Olenivka colony. At that time, Russian occupiers intentionally killed captive "Azov" fighters, according to a video address by the head of state.
According to Zelenskyy, the terrorist attack in Olenivka is one of the most brutal and heinous crimes of Russia, a deliberate and premeditated killing of the captured "Azov" fighters.
"Let every loss of Russia be retribution for its evil, and let every occupier, every Russian murderer, all those responsible for this terror against Russia and Ukrainians know - while they are still alive - that justice wins," Zelenskyy said.
The Olenivka Terror Attack
On the night of July 29, 2022, an explosion occurred in the occupied Olenivka colony. As a result, over 50 people were killed, and 130 others were injured.
According to the Ukrainian investigation, the Russians detonated a thermobaric weapon in a barrack with captured "Azov" soldiers. According to the Security Service of Ukraine (SSU), these were thermobaric rocket-propelled grenades known as "Dzhmil."
To cover up their crime, the Russians fabricated and actively spread a version claiming that the Ukrainian HIMARS missiles struck the colony. However, nearly a year after the tragedy, the UN officially refuted the Russian version, stating that the explosion was definitely not caused by HIMARS.
You can read more about this in the article by RBC-Ukraine - "Taken to execution by lists - Terrorist attack in Olenivka a year after the tragedy."