Leopard tanks, trucks and ammunition: Germany's new Ukraine aid package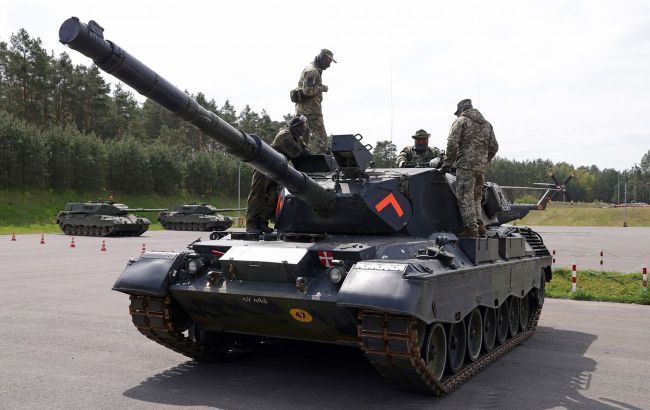 Germany sends Leopard 1A5 tanks to Ukraine (Getty Images)
Germany has delivered another package of military aid to Ukraine, including 10 Leopard 1A5 tanks, according to the German Ministry of Defense.
The package includes:
10 Leopard 1A5 tanks
14 Bandvagn 206 vehicles
5 Warthog Ambulance tracked carriers
1 Winsent 1 tank for demining
10 VECTOR UAVs
14 ground surveillance radars GO12
3 border patrol vehicles
4 HX81 8x8 trucks and 4 semi-trailers
16 Zetros trucks
13 MAN TGS trucks
1.4 million rounds of ammunition for firearms.
Germany has become one of the countries providing military, political, and financial support to Ukraine. Berlin has previously supplied various artillery, both older and newer versions of Leopard tanks, IRIS-T and Patriot air defense systems, ammunition, vehicles, drones, and other types of armaments.
It was recently announced that by the end of 2023, Ukraine will receive two additional IRIS-T air defense systems from Germany to protect civil and energy infrastructure from potential Russian attacks during the winter.
According to Yurii Ihnat, a spokesperson for the Ukrainian Air Force, the IRIS-T systems, which Germany will send to Ukraine by the end of 2023, will strengthen Ukrainian air defense capabilities this winter. He emphasized that IRIS-T is the latest equipment in the Ukrainian Armed Forces' arsenal, manufactured by Germany. Despite their inability to counter ballistic threats, these systems are considered fully capable and powerful.