Leopard 2A4 tanks from Ukraine arrive in Poland for repairs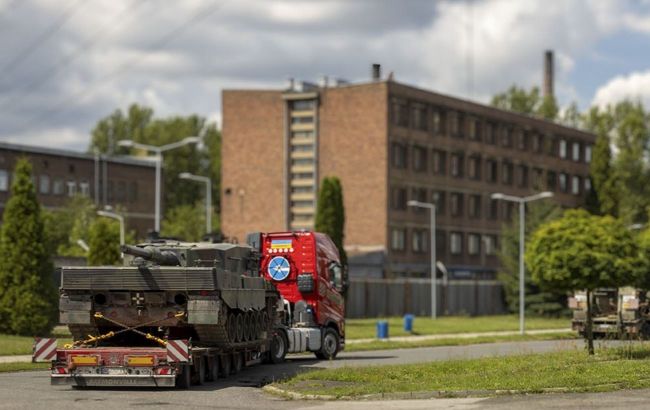 Poland shows Leopard tanks that will be restored for the Armed Forces of Ukraine (twitter.com/PGZ_pl)
First Leopard 2A4 tanks of the Ukrainian Armed Forces have arrived in Poland for repairs, according to Polska Grupa Zbrojeniowa.
The first batch of Ukrainian Armed Forces' Leopard 2A4 tanks has been delivered to Poland for repair and refurbishment. The operation is being carried out at the forefront of Poland's premier armored vehicle enterprise, which not only specializes in repairing Leopard 2A4 tanks but also undertakes their modernization to the advanced Leopard 2PL variant. "Bumar-Łabędy" enterprise is also actively involved in the repair and modernization of Soviet-era military equipment.
Photos show tanks with extensive damage, particularly with missing turrets that might have been detached for transportation on a separate trailer. This suggests that the facility handles not only routine repairs but also the restoration of significantly damaged vehicles.

The issue of repairing Leopard 2A4 tanks has been successfully addressed, unlike the complications surrounding the repair of Leopard 2A6 tanks. The governments of Germany and Poland are yet to come to an agreement on the cost of repairs, causing delays in the process.
Tanks for Ukraine
Following the approval from Western partners to supply tanks to Ukraine, Poland has initiated discussions about establishing a service center on its territory to maintain and service these armored assets. The plan was to launch the center back in May, but negotiations between Poland and Germany prolonged the decision-making process. Finally, on July 22, it was announced that a service center for the repair and maintenance of Ukrainian Leopard tanks has been officially opened in Poland.