Legendary Toto Cutugno passes away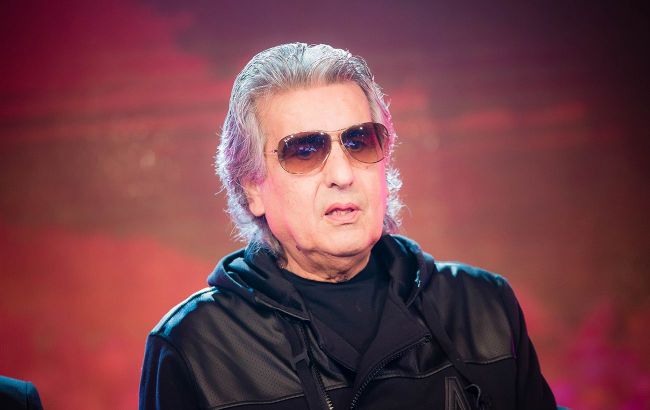 Toto Cutugno has passed away (Photo: Getty Images)
Toto Cutugno has passed away. The heart of the Italian singer, on whose songs many generations grew up, stopped at the age of 81.
What is known about the life and death of the legend, as well as the songs that brought him fame, is covered in the Styler article.
In July, Toto Cutugno turned 80. The legendary singer and songwriter passed away today around 4:00 PM at San Raffaele Hospital in Milan, where he had been hospitalized.
His manager, Danilo Mankuzo, reported that after a prolonged illness, the singer's condition worsened in recent months.
The real name of Toto Cutugno is Salvatore Cutugno. He was born on July 7, 1943, in Foiano di Val Fortore, Italy. His father was Sicilian, and his mother was Tuscan. He had a passion for music from an early age, learning to play the trumpet, accordion, and percussion instruments.
He initially started his musical career as a drummer and later formed his own band, performing his own songs. Toto Cutugno is the author of numerous hits for popular artists such as Joe Dassin, Adriano Celentano, Nancy Sinatra, and Mireille Mathieu.
In 1976, Toto and his band secured the 3rd place at the Sanremo Festival. In 1980, they won the festival, and he achieved 2nd place six more times in subsequent years.
Starting in the early 1980s, Cutugno embarked on a solo career. In 1990, he won the Eurovision Song Contest in Zagreb with the song "Insieme: 1990."
Not much is known about the singer's personal life, except that he was married to Carla since 1971. In 1989, he became the father of an extramarital son named Nico.
7 songs that made Toto Cutugno famous:
"L'Italiano" (The Italian)
This song became a national hit in Italy and reflects pride in one's roots and culture.
"Ti Amo"
Thanks to this song, Toto Cutugno gained immense popularity on the international stage. "Ti Amo" became one of the most successful Italian songs in the world.
"Solo Noi"
This ballad underscores the significance of love and understanding in relationships between people. The song gained significant popularity due to its emotive performance.
"Innamorati"
Another romantic song that gained popularity due to Toto Cutugno's emotional and expressive performance.
"Sara"
This song tells of strong feelings and devotion, which are characteristic of many of Cutugno's songs.
"Ave Maria no Morro"
Among the romantic songs, there is also room for religious themes. This song impresses with its inner depth and serene performance.
"La Mia Musica"
A song that unites all fans of Toto Cutugno's music around the world. It speaks about the importance of music in life and its ability to promote unity.
These seven songs are just a small part of the maestro's creativity, which has captured the hearts of listeners worldwide and made his name iconic.