Legendary 'Azov' Brigade resurfaces, engaging in combat missions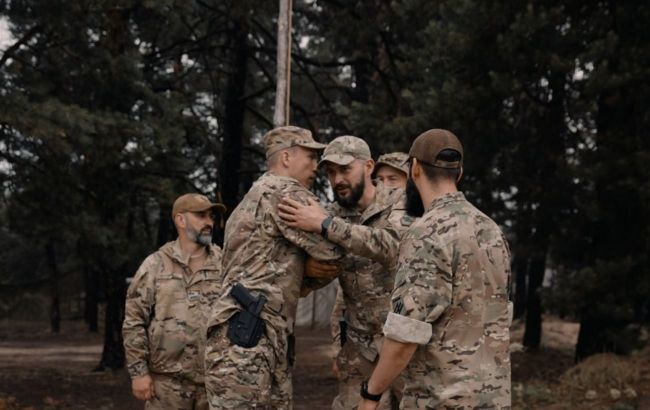 Illustrative photo: Legendary 'Azov' Brigade resurfaces, engaging in combat missions (t.me/azov_media)
According to Colonel Mykola Urshalovych, Deputy Director of the Planning Department for the use of the Main Directorate of the National Guard, and his statement made during a briefing, the renowned special operations unit known as the "Azov" Brigade has reassembled its forces and is already active in carrying out combat tasks within the Luhansk region.
"The legendary 'Azov' special operations' brigade has rejuvenated itself and initiated combat operations in the vicinity of the Serebrianske Forest," he announced.
Urshalovych added that the 'Azov' troops are effectively holding occupied frontlines and inflicting significant losses upon the adversary's personnel and equipment.
On August 15, the brigade's artillery unit successfully neutralized an enemy mortar team and a "Bat-2" route-clearing vehicle in the Serebrianske Forest region.
Urshalovych emphasized that both targets were struck with precision, underscoring the exceptional level of training demonstrated by the personnel within this specialized unit.
Fighters of the 'Azov' Brigade
Following the Russian encirclement of Mariupol in early March 2022, Ukrainian military forces relocated to the territory of the 'Azovstal' metallurgical plant. There, these soldiers held their ground until mid-May, enduring continuous bombardments and artillery barrages.
By mid-May, commanders received orders to evacuate from 'Azovstal' to ensure the safety of Ukrainian defenders. Military personnel and civilians alike embarked on a five-day exodus.
On September 22, 2022, Ukraine repatriated 215 military personnel from Russian captivity, including 108 members of the 'Azov' Brigade. Simultaneously, through Turkey's mediation, five commanders were also released from captivity. The terms of their release stipulated their stay in Turkey until the conclusion of the war.
However, on July 8, 'Azov' Brigade Commander Denys Prokopenko, also known as "Redis," his deputy Sviatoslav Palamar, acting commander of the 36th Separate Marine Brigade Serhii Volynskyi, senior officer of 'Azov' Oleh Khomenko, and the commander of the 12th National Guard Brigade Denys Shleha returned from Turkey to Ukraine.
In mid-July, Denis Prokopenko publicly announced his return to active duty.