Latvian intelligence accuses taxi driver of spying for Russia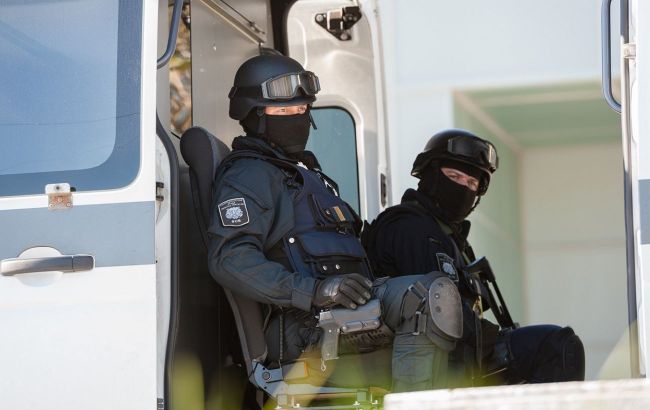 Latvian intelligence accuses taxi driver of spying for Russia (nra lv)
Latvian law enforcement officers have arrested a taxi driver who was spying in favor of Russia and providing the Kremlin with information about strategically important facilities within the country, according to the Latvian State Security Service, Delfi reports.
The intelligence service has requested the prosecution to initiate a criminal investigation against an individual who, on behalf of the Antifascists of the Baltics organization, purposefully and systematically gathered information in Latvia that was used against national security interests.
During the investigation, the State Security Service uncovered 23 cases of espionage by this individual. A Latvian citizen maintained regular contact with the leaders of the Antifascists of the Baltics organization.
The man regularly provided them with information about the personnel and equipment of the Latvian Armed Forces and allied countries on Latvian territory, as well as about strategically important objects.
The Russian spy watched companies that support Ukraine
Gathering information was facilitated by the taxi driver's work, which allowed them to be in the vicinity of the airport, port, and other strategically important facilities without drawing much attention.
The man also provided the criminal organization with information about companies in Latvia that support Ukraine and oppose Russian aggression.
This individual had previously been detained on suspicion of spying in favor of Russia. At his home, several data carriers and symbols confirming the person's pro-Kremlin ideological beliefs were found, such as flags of Russia and the USSR.
Latvia's stance toward Russia following its attack on Ukraine
Recently, Latvian law enforcement initiated a criminal investigation related to the possible involvement of the Arta-F company in supplying the Russian army.
Prior to this, Latvia had closed the border crossings at Veintuli and Pededze on its border with Russia
Latvia's Prime Minister, Evika Siliņa, considers Russia to be the main threat to the Northern European region.