Latvia plans to fine drivers for displaying stickers 'I am Russian' on their vehicles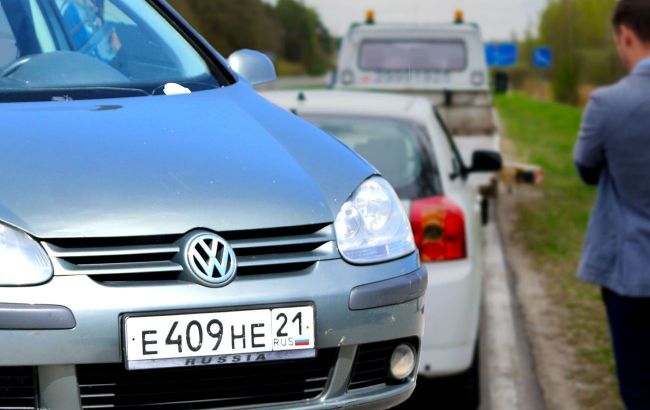 Latvia plans to fine drivers for displaying stickers 'I am Russian' on their vehicles (photo: GettyImagеs)
Latvia's police have threatened to fine drivers whose vehicles display "potentially provocative inscriptions in the Russian language," according Latvia's police.
According to the authorities, this includes inscriptions on cars such as "I am Russian" or "I am a Russian woman."
In the view of law enforcement, these inscriptions can be interpreted as supporting Russia's military aggression in Ukraine. If the police spot such inscriptions, they will order their immediate removal and inquire about the purpose and motivation behind affixing the sticker.
Additionally, drivers may be fined for propagating military aggression.
Latvia has provisions for criminal liability for justifying and glorifying war crimes committed by the armed forces of Russia on the territory of Ukraine.
What proceeded this
On September 13, Estonia, Lithuania, and Latvia announced that, following clarifications from the European Commission regarding sanctions, they would no longer allow vehicles with Russian license plates to enter their territories.
This means that in the event of a car with Russian license plates arriving at the border, the driver and passengers will be forced to return to Russia, or they can cross the border without the car, which may be confiscated.
Later, in Estonia, there was a proposal to re-register cars with Russian license plates that are present in the country. Alternatively, they suggested the possibility of confiscating such cars. However, the government has not yet decided how to handle vehicles with Russian registration that are on the country's territory, and they are considering various options.