Latin American countries adopted a resolution condemning Russia's aggression against Ukraine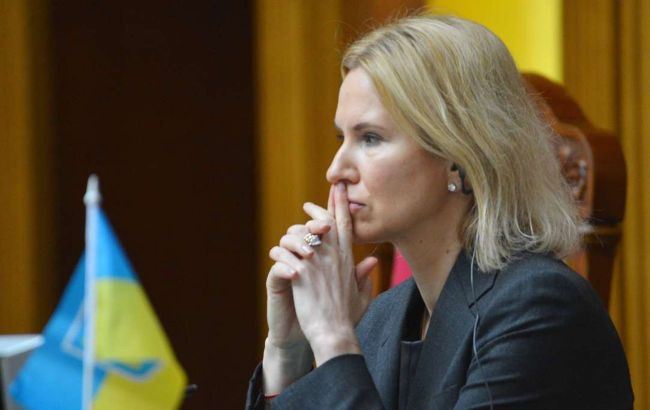 Deputy Chair of the Verkhovna Rada of Ukraine Olena Kondratiuk (photo: rada.gov.ua)
Deputy Chairman of the Verkhovna Rada of Ukraine, Olena Kondratiuk, announced that for the first time in Latin America, there is a joint position of Christian Democratic parties with a clear condemnation of Russian aggression against Ukraine.
The Declaration successfully includes a separate point expressing solidarity with Ukraine, support for the President of Ukraine's Peace Plan, and condemnation of Russian aggression against our country.
"We stand in solidarity with the people of Ukraine, who suffer from unjustified, unprovoked Russian aggression. We call on all American countries to join in implementing the Peace Plan to achieve a comprehensive, just, and lasting peace in Ukraine in accordance with the UN Charter," the document states.
Photo: Latin American countries condemn Russia's war against Ukraine (rada.gov.ua)
This is the first time since the full-scale Russian invasion of Ukraine. Thirty-four parties from 21 Latin American countries expressed support for Ukraine in its war against Russia.
The position of Latin America in the war
Latin American countries are divided in their support for Ukraine and Russia. Cuba, Venezuela, and Nicaragua, among others, support Russia.
President of Ukraine Volodymyr Zelenskyy had a video call with the President of Chile, Gabriel Boric, in March 2023 to discuss the possibility of creating a greater consolidation of Latin American support for Ukraine.
In September 2023, the Head of the Presidential Office, Andriy Yermak, held a video conference with several Latin American parties to discuss the implementation of the Ukrainian Peace Formula.