Lamborghini, Ferrari, and more: Luxury cars massively imported into Russia despite sanctions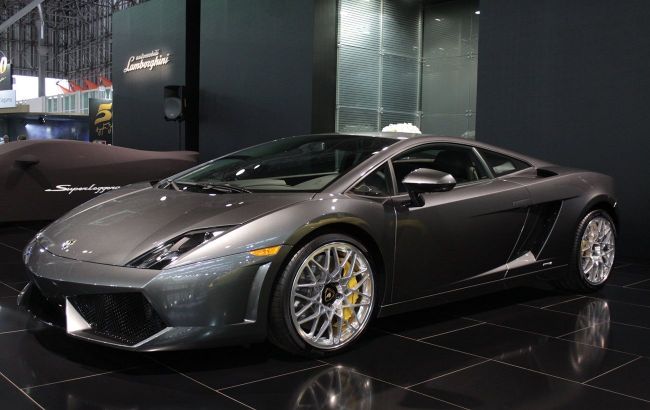 Illustrative photo (Photo: Freepik)
After the imposition of sanctions, over 1,300 luxury cars and supercars, totaling $230 million were imported into Russia. This includes Ferrari, Rolls-Royce, and other vehicles, according to the Russian news agency.
The flow of car deliveries resumed in 2023
Since March 15, 2022, when the EU and the USA banned the export of expensive cars to Russia, at least 1,319 luxury cars with a total value of $229.6 million have entered the country.
Immediately after the imposition of sanctions, the import of cars to Russia significantly decreased. Within nine and a half months of 2022, at least 378 cars with a value of over $100,000 each passed through Russian customs.
However, at the beginning of 2023, the flow of car imports resumed. By mid-October, within the same nine and a half months, at least 941 such cars were imported into the country.
Which cars are most commonly imported into Russia
Journalists have identified 12 companies whose cars, priced at over $100,000, have entered Russia.
The most popular turned out to be Land Rover cars: since the imposition of sanctions, 551 vehicles from the company have been imported into Russia. In second place is Mercedes-Benz with 226 cars, and in third place is Porsche with 177 cars.
Additionally, during the 19 months under sanctions, at least the following cars were imported:
104 BMWs
99 Audis
97 Toyotas
nine Cadillacs
seven Rolls-Royces
six Jeeps
one Maserati.
Moreover, at least 42 supercars entered Russia: 32 Lamborghinis and 10 Ferraris. The most expensive imported car was the Ferrari 812 Competizione, priced at almost $534,000.
Cars were primarily imported through intermediaries in third countries. Most often, these were companies from Kyrgyzstan, Türkiye, the UAE, and Belarus.
Russia attempts to circumvent Western sanctions
Recently, Ukrainian President Volodymyr Zelenskyy stated that Russia should be deprived of the ability to bypass sanctions through intermediaries to dismantle the belief in the country's impunity.
Correctiv also reported that Russian trading companies continued to purchase weapons from Europe and the USA, despite the sanctions that began to be imposed in 2014.