Kyiv in talks with Western weapons makers about setting up production in Ukraine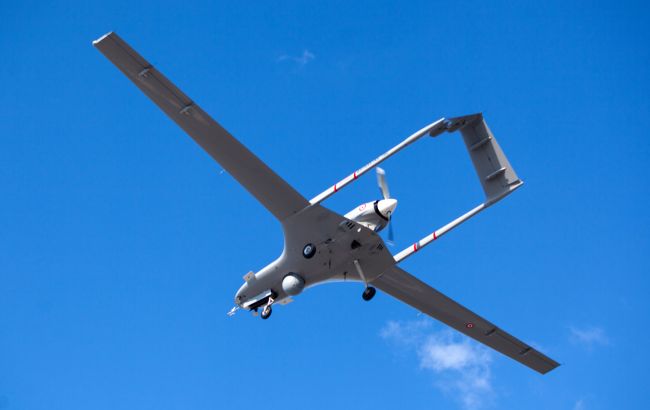 Drones to be produced in Ukraine (Getty Images)
Ukraine is in negotiations with Western arms manufacturers to boost production of weapons, including drones, and could sign contracts in coming months, a Ukrainian Deputy Minister for Strategic Industries of Ukraine, Serhiy Boyev, told Reuters.
Serhiy Boyev, Deputy Minister for Strategic Industries of Ukraine, said Kyiv was in talks with manufacturers from Germany, Italy, France and eastern Europe about them producing weapons in Ukraine itself.
"We are in very detailed discussions with them. And we are certain that we will have the contracts agreements signed within the next few months," Boyev told Reuters on the sidelines of the Paris Airshow.
In encouraging foreign defence firms to produce arms in Ukraine, Kyiv could more efficiently meet its own needs while also building up its defence industry to target global customers at a time when it's looking to create jobs for Ukrainians.
"The future deterrence of aggression will require a strong defence industry in Ukraine, a strong Ukrainian armed forces. That's why we think international partners coming to Ukraine, setting up production and making Ukraine part of the security framework for the free world is so essential," Boyev said.
Drones
Turkish defence company Baykar said late last year that it still planned to complete construction of a manufacturing plant in Ukraine in two years. Baykar had announced plans to build the plant shortly before the Feb. 24, 2022 invasion of Ukraine by Russia.
Drones have been used extensively by both Moscow and Kyiv's forces during the war. Kyiv says it is expanding its drone programme for both reconnaissance and attacking enemy targets over an increasing range.
Turkey, Norway and the United States are among the countries that have been supplying Ukraine with drones, but more are needed as the war intensifies.
Negotiations on producing drones could take longer, but Boyev said production in Ukraine could be an effective way to capitalise on the country's existing drone expertise and create jobs in western and central Ukraine.
A senior European defence industry source, who did not wish to be identified, said that European rules and standards around drone testing could make it hard for companies to agree to produce and test drones in Ukraine.
However, Boyev remains hopeful that the country can attract foreign drone manufacturers and said that the Ukrainian government may offer substantial support.
"We think that it's just a matter of actually getting things done," he said.
During the Paris Air Show on Monday, Boyev held discussions with drone manufacturers ranging from major international defense firms to smaller suppliers. He declined to disclose the specific companies he met with.
"We are discussing different levels of cooperation, and some companies have expressed readiness to invest and produce drones," he said.
In May, Ukrainian President Volodymyr Zelenskyy announced that the country is working with British defense company BAE Systems to establish a Ukrainian base for the production and repair of weapons, ranging from tanks to artillery. However, the agreement has not been signed yet.