Kyiv drone attack on August 3: nearly 15 UAVs destroyed by air defense systems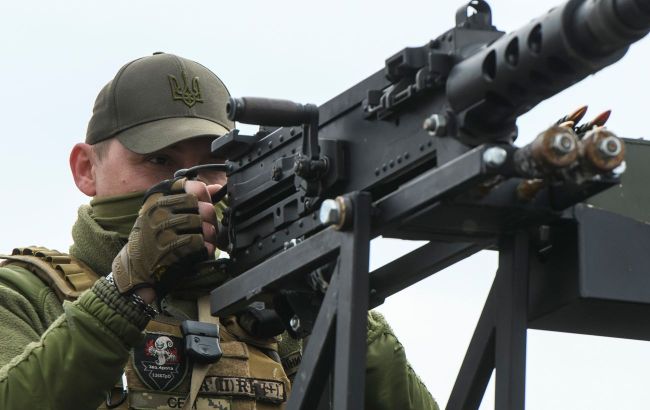 Ukrainian military (Photo: Getty Images)
According to the Telegram channel of Serhii Popko, the head of the Kyiv City Military Administration, in the airspace near Kyiv, during a nocturnal hostile assault, the Ukrainian Armed Forces' air defense systems successfully neutralized all aerial targets, accounting for almost 15 Shahed kamikaze drones.
The official noted that this latest attack by kamikaze drones on Kyiv marks the eighth consecutive assault, and similar to the previous night, it was carried out en masse.
"Using our air defense systems, we identified and eliminated approximately one and a half dozen aerial targets as they approached Kyiv," he stated.
As of now, there is no information available regarding damages or casualties.
"By the way, this recent air raid alert in the capital lasted exactly 3 hours. It was the 820th such alert for Kyiv since the start of the full-scale invasion. The enemy will certainly pay for each of these alarms!" emphasized Popko.
Nocturnal drone attack on August 3
Russian forces launched another airborne attack on Ukraine during this night, employing kamikaze drones. Reports of potential aerial strikes emerged in the northern, central, eastern, and southern regions.
The Ukrainian Air Force Command had been cautioned about the possibility of the enemy utilizing attack UAVs.
Around 01:40 a.m, the Kyiv City Military Administration reported air defense operations against hostile drones in the Kyiv region near the capital, urging citizens to seek shelter. The alert lasted approximately three hours.