Kyiv authorities to build separate bomb shelters for schools in the capital: details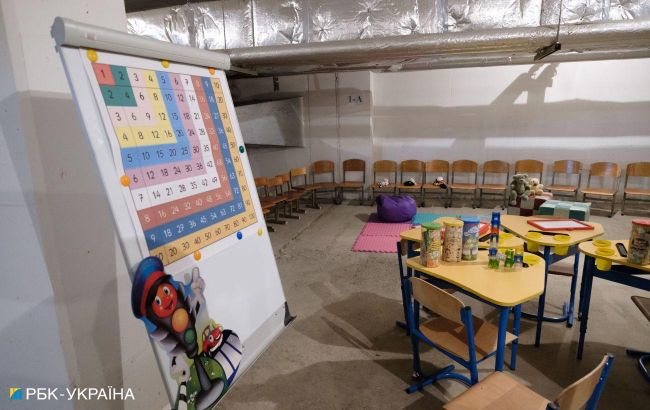 Shelters in Kyiv schools (Photo: RBC-Ukraine, Vitalii Nosach)
The authorities of Kyiv planned to build underground shelters on the territory of several schools. The works are expected to be completed by the end of 2023, Kyiv City Military Administration stated.
The city authorities are launching a pilot project to construct bomb shelters directly on the premises of educational institutions. Initially, shelters will be established in several Kyiv schools.
"Such structures will be located on the premises of the institution. They are planned to be operational by the end of the year," the announcement reads.
The Kyiv City Military Administration explains that agreements are made with neighboring objects with shelters if a school or other facility doesn't have its own shelter.
Shelters have already been provided for:
83% of kindergartens; 91% of schools;
95% of vocational and vocational-technical education institutions;
75% of advanced vocational and higher education institutions.
"The forms and formats of education will be determined based on the results of the conducted work and the increase in places in the shelters," officials note.
How schools will operate in wartime conditions
It's worth mentioning that the Ministry of Education predicts that 80-85% of Ukrainian schools can start the school year in a hybrid or in-person format. This applies to regions that are relatively distant from the conflict zone.
At the same time, the new Minister of Education emphasized the desire for most students to return to school from September 1st.