Kosovo outlines conditions for re-elections in the north, where ethnic Serbs live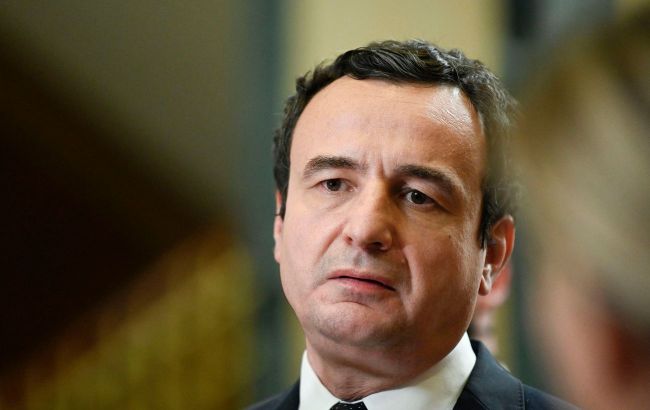 Prime Minister of Kosovo Albin Kurti (GettyImages)
Prime Minister of Kosovo, Albin Kurti, has outlined the conditions for holding new elections in four municipalities in the northern part of the country, where ethnic Serbs reside, according to the Prime Minister's statement on Facebook.
The head of the Kosovo government supported the re-election, but noted that it would be organized if at least 20% of voters supported the petition, as provided by law.
Kurti said that Kosovo will gradually reduce the presence of police in municipal buildings and their surroundings, and the mayors will transfer their powers to the future leaders elected by the people.
Kurti expressed several expectations from Serbia regarding the stabilization of the situation in the region. These include the removal of "aggressively-minded protesters," cooperation in judicial proceedings concerning attacks on NATO peacekeepers, reduction of military presence near the border, and non-interference in the internal affairs of Kosovo.
Clashes following mayoral elections in northern Kosovo

In the northern municipalities of Kosovo, interim mayoral elections took place at the end of spring. The ethnic Serbs residing there boycotted the elections, resulting in a turnout of only 4%. Ethnic Albanians won those elections.
The Serbian population did not accept the election outcome, leading to clashes between them and the Kosovo police, which escalated into mass unrest. In response, the President of Serbia ordered the urgent deployment of the army to the Kosovo border.
Due to the tense situation in the region, NATO peacekeepers were dispatched to Kosovo. Approximately 30 peacekeepers were injured during the clashes with protesters, prompting the Alliance to send an additional 700 troops to Kosovo. NATO forces declared readiness to "act, not react" and handle any situation that may involve mass acts of violence in the country.
The EU High Representative for Foreign Affairs and Security Policy, Josep Borrell, called on the authorities in Kosovo to hold new elections in the northern municipalities as a means to reduce tension in the region.