Kharlan automatically qualified for 2024 Olympic Games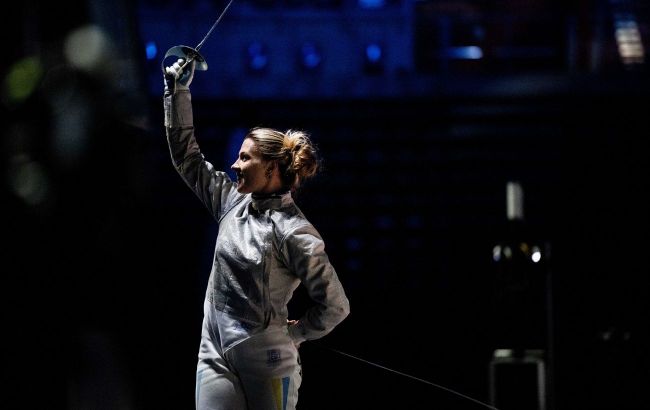 Olga Kharlan, Ukrainian fencer (Photo: Getty Images)
Leader of the Ukrainian national fencing team, Olga Kharlan, has been granted automatic qualification for the 2024 Olympic Games, according to the Facebook page of the President of the National Olympic Committee of Ukraine, Vadym Gutsait.
Noteworthy is the fact that the disqualification deprived Kharlan of the opportunity to continue competing not only in the individual but also in the team event at the World Championship.
In the letter from the IOC to the fencer, which Gutsait made public, it is stated that the athlete will receive automatic qualification for the 2024 Olympics in Paris if she cannot qualify through the regular qualification system.
"Given your unique situation, the IOC will allocate an additional quota place for the 2024 Olympic Games in Paris in case you will not be able to qualify in the remaining period. We make this unique exception also because the ongoing procedures will in no case compensate upfor qualification points you missed because of your disqualification," the letter stated.
Background
Before this incident, during her victory against Russian fencer Anna Smirnova, Kharlan refused to participate in the traditional ritual of shaking hands. Instead, she communicated with her opponent and then left the piste (the fencing playing area). The "neutral" fencer remained and demanded Kharlan's disqualification.
The referees, however, rejected the protest from the Russian fencer. Nevertheless, Kharlan's next match against Bulgarian fencer Ilieva did not take place. The event organizers disqualified Kharlan for showing disrespect towards her Russian opponent.
In summary, Olga Kharlan's disqualification was preceded by a refusal to shake hands with her Russian opponent, which led to a protest and subsequent disqualification by the event organizers for her behavior.