Kharkiv shelling: Many victims, child's body pulled from rubble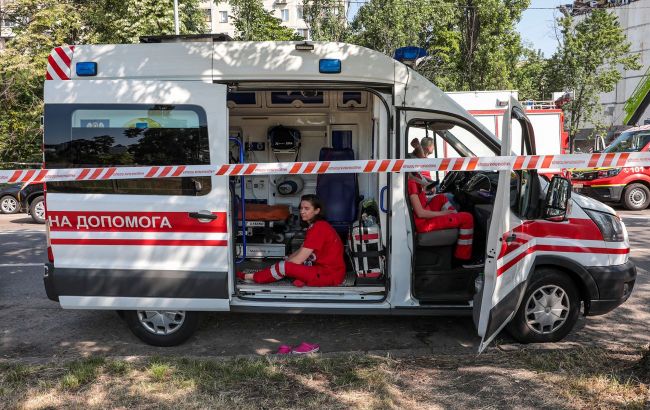 The number of victims of the attack on Kharkiv has increased (Getty Images)
The number of victims as a result of the Russian missile strike on Kharkiv on the morning of October 6 has risen to 16 individuals. The body of a child has been recovered from the rubble, according to the head of the Kharkiv Regional State Administration, Oleh Syniehubov.
"A 10-year-old child was found under the rubble, unfortunately, the boy did not survive. Preliminarily, there are 16 people injured, including an 11-month-old baby," Syniehubov wrote.
Rescue teams are currently working at the scene.
According to Dmytro Chubenko, a spokesperson for the regional prosecutor's office, around 20 people sought help as a result of the morning attack on Kharkiv.
The type of missiles used by the Russian terrorists is currently being determined by experts.
Kharkiv Mayor Ihor Terekhov confirmed the number of victims.
"We have 16 victims. Unfortunately, a 10-year-old boy is among the deceased. These are residential buildings targeted by the enemy. At the moment, I cannot provide a final figure for the number of casualties, but currently, we are talking about 16," he said.
Terekhov added that the air raid alert was declared as soon as the explosions began, but there was very little time to react.
"We must understand that the distance is such that the Iskander missiles arrive very quickly," the mayor added.
Kharkiv shelling
On the morning of October 6, Russians attacked the center of Kharkiv. At least nine people were injured as a result of the attack.
Explosions occurred at around 6:46 AM, immediately followed by an air raid alert in the region.
Later, the Kharkiv Regional Directorate of the National Police announced that, according to preliminary information, the enemy had attacked the city with Iskander missiles.
Two districts of Kharkiv were attacked, with all strikes targeting civilian infrastructure and residential buildings.