Kadyrov's troops invent new form of terror in Tokmak, Zaporizhzhia region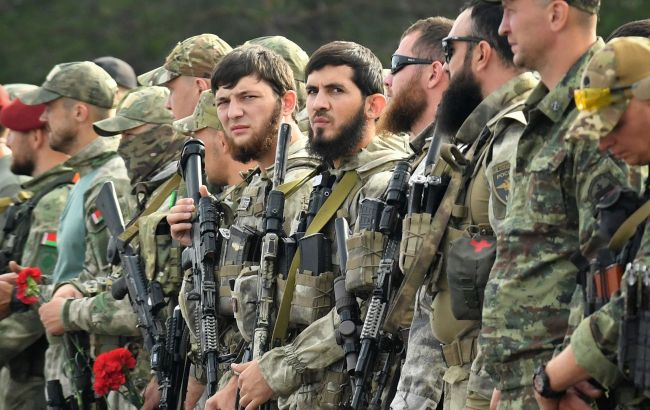 Photo: Kadyrov's troops seize shops in Tokmak, Zaporizhzhia region (Getty Images)
Occupiers continue to intimidate the local population in the temporarily occupied territories of Ukraine. Specifically, in Tokmak, Zaporizhzhia region, the Kadyrov troops are seizing shops, informs the partisan movement Athesh
"Occupiers are terrorizing the residents of Tokmak, Zaporizhzhia region. It is reported that the Kadyrovites (Kadyrov troops - Ed.) are seizing shops from local residents under threat to their lives," the report states.
According to the partisans' information, they are not participating in combat actions.
"Only mobilized individuals from all over Russia are complaining. But the Russians assess their combat capabilities as extremely low," says Athesh.
There is also widespread alcoholism among the mobilized individuals, which leads to crimes against local residents.
Situation in Tokmak
Recently, Russian forces began occupying multi-story buildings in Tokmak, where civilian people already live. Evidently, they are not deviating from their human shield tactics and are trying to use people as cover in case of a breakthrough by Ukrainian forces. Additionally, occupiers are reinforcing their defenses in the Tokmak area, increasing checks, and establishing more checkpoints in the city.