Kadyrov's death will affect Putin regime and will be effectively used - Defense Intelligence states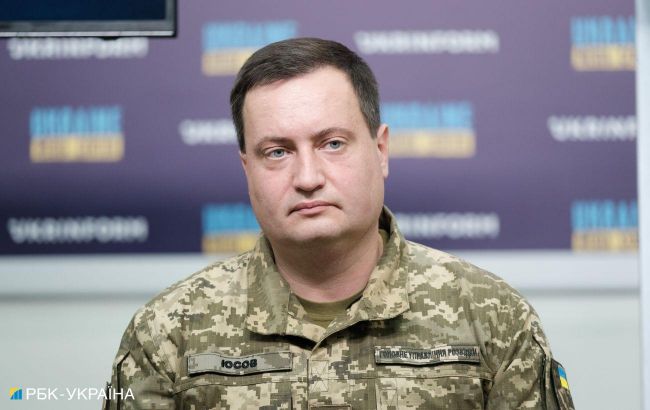 The representative of the Main Intelligence Directorate of the Ministry of Defense of Ukraine, Andrii Yusov (Photo: RBC-Ukraine, Vitalii Nosach)
Head of Chechnya, Ramzan Kadyrov, despite his deteriorating health condition, is still alive. His death would have consequences for Ichkeria and beyond, the representative of the Main Intelligence Directorate of the Ministry of Defense of Ukraine, Andrii Yusov, reported.
"Unfortunately, he's still alive (jokingly - for now). There is no confirmation of his death. But his health condition is serious. And it already affects the political regimes around his regime and, in general, the architecture and security of Putin's regime," Yusov stated.
Consequences for Ichkeria
The intelligence representative noted that this primarily concerns Ichkeria, the future struggle to redistribute flows and various shadow spheres of influence, and corruption.
"Since Kadyrov's regime is deeply subsidized. And these are all funds from the Russian budget and more. A range of businesses, including those in occupied territories and beyond. And a struggle has already begun for this 'legacy,'" Yusov explained.
At the same time, Yusov pointed out that Kadyrov's death would be an opportunity for those fighting for the independence of Ichkeria and other oppressed peoples of the Caucasus. He is confident that this opportunity will be effectively seized upon.
Consequences for Putin
"As for Putin's regime, of course, this is an additional challenge. Because Kadyrov is one of the fundamental pillars of Putin's regime and a personal agreement and a lot in terms of security or conditional peace. Yes, repressive, terrorist. But peace in Chechnya is primarily associated with Kadyrov's name," Yusov added.
Kadyrov's health problems
Bild reported severe health problems for the Head of Chechnya, Ramzan Kadyrov. He has deteriorated significantly lately, had a swollen appearance, and couldn't open his eyes on some videos. It is anticipated that Kadyrov has severe kidney problems.
In particular, the Main Intelligence Directorate stated that Ramzan Kadyrov is in a critical condition.