Kadyrov proposes canceling presidential elections in Russia on Putin's birthday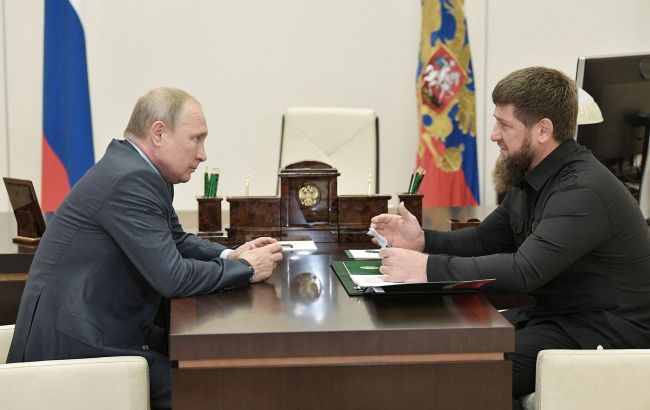 Vladimir Putin and Ramzan Kadyrov (Photo: Getty Images)
The head of the Chechen Republic, Ramzan Kadyrov, suggests "temporarily" canceling the presidential elections in Russia. He made this statement at an event in Grozny on the occasion of Vladimir Putin's birthday, according to Chechnya Today.
"I propose, right now, during the ongoing conflict in Ukraine," Kadyrov stated, "to unanimously decide that we will have only one candidate in the elections, Vladimir Vladimirovich Putin. Or temporarily cancel the elections."
He further states that he doesn't see anyone else as a suitable candidate for the presidency of Russia. Kadyrov also reiterates his belief that all of Russia's problems are caused by the EU and NATO.
According to Russian legislation, the presidential elections are scheduled for March 17, 2024. The final decision on the election date will be made by the Council of the Federation of the Russian Federation no earlier than 100 days (December 8, 2023) and no later than 90 days (December 18, 2023) before the voting day.
Today marks Putin's 71st birthday
In late September, amidst rumors of Ramzan Kadyrov's illness, the Russian president held a meeting with him in the Kremlin. Western analysts believe this meeting was a response to Kadyrov's loyalty following the armed coup attempt by the Wagner group in June 2023.
For more details about the current leader of Chechnya, read the article "Who is Ramzan Kadyrov and why does he matter to Putin."