Josep Borrell explained how Western sanctions affect Russia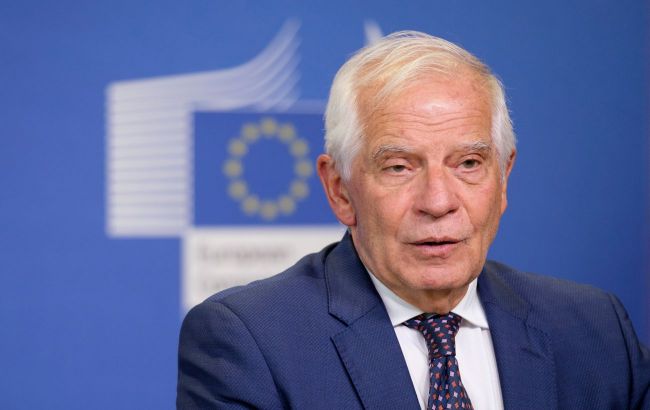 The EU's Chief Diplomat, Josep Borrell (photo: Getty Images)
Over the past year, European sanctions have limited Russia's political and economic capabilities, causing financial strain and disconnecting the country from key markets. The Kremlin's trade expenses have increased, and Russia's industrial potential has significantly deteriorated, states EU's Chief Diplomat, Josep Borrell, according to the EU press service.
He emphasized that since the beginning of the invasion in Ukraine, the EU has imposed 11 packages of sanctions against Russia. Additionally, the European Union has imposed travel bans and frozen the assets of over 1,500 individuals and nearly 250 organizations from Russia.
"To stop the war, we need to stay the course," Borrell stated.
According to him, the Russian economy contracted by 2.1% last year. Specifically, automobile production decreased by 48% compared to the same period the previous year, other transport equipment by 13%, and the production of computers, electronics, and optics by 8%.
Furthermore, retail trade in Russia fell by 10%, and wholesale trade by 17%.
Borrell noted that compared to 2021, in 2022, 58% of the EU's total imports from Russia had already been halted. Energy imports decreased by almost 60%, including significant drops in iron, steel, precious metals, and timber. For the first quarter of 2023, this figure stands at over 75%, with energy imports decreasing by 80%.
The EU's overall exports of goods, according to the EU's chief diplomat, were 52% lower than the pre-invasion yearly average before the start of the conflict in 2022. Simultaneously, the export of European dual-use goods and advanced technologies necessary for Russia's production of weapons for the war against Ukraine fell by 78% in 2022 compared to 2019-2021.
According to the International Energy Agency (IEA) estimates, Russia's overall revenues from oil sales decreased by 27% compared to the previous year.
EU sanctions against Russia
The EU has imposed sanctions against Russia for violations of Ukraine's territorial integrity since 2014 when Russia annexed Crimea and parts of the Donetsk and Luhansk regions.
These restrictive measures were significantly expanded after Russia's full-scale invasion of Ukraine in 2022. Sanctions include a ban on the import of Russian oil, disconnecting several Russian banks from the SWIFT system, and various export restrictions.
In total, the EU has implemented 11 packages of sanctions since the start of the full-scale invasion of Ukraine.
Recently, the European Union extended economic sanctions against Russia, which were imposed in response to aggression in Ukraine. These sanctions will remain in effect for at least another six months.