Italian banking giant Intesa nearing approval to cease operations in Russia - Reuters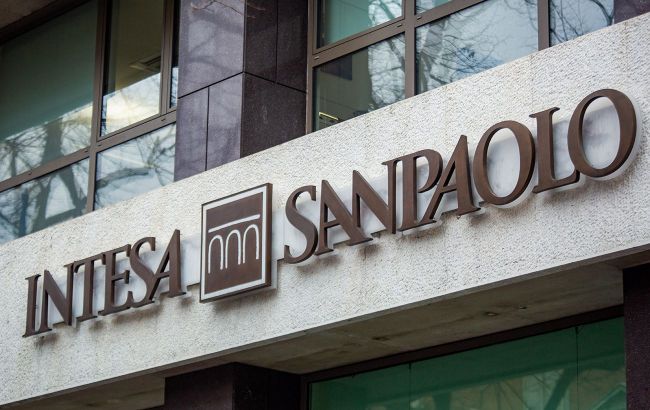 Italian biggest bank Intesa to stop its work in Russia (Photo: Getty Images)
According to reports from Reuters, Italy's largest bank, Intesa Sanpaolo, is on the verge of gaining approval from Moscow authorities to hand over its Russian business operations to local management.
Previously, Intesa had been working on selecting suitable counterparts to transfer its Russian business, but details of progress had remained undisclosed. News of the impending approval for the withdrawal had not surfaced until now.
The recent laws implemented by Moscow following its incursion into Ukraine last February mandate the requirement of the President's approval for banks such as Intesa to divest their local operations. A decree signed by Vladimir Putin in August of the previous year granted him the authority to issue special permissions for specific transactions.
However, the final approval is still pending, and there's uncertainty about whether it will be granted, as per an anonymous source.
European Banks in Russia
Intesa has been serving corporate clients in Russia, with approximately 980 employees spread across 28 branches, prior to the commencement of hostilities. The bank halted new financing for Russian clients and new investments in Russian assets when the war began.
Under the pressure of European banking regulatory bodies, which insist on severing ties with Russia, Intesa has been working to mitigate its risks, including cross-border credits.
As of the end of June, Intesa held €700 million in cross-border credits to Russian clients, excluding reserves and export credit guarantees, marking a 77% decrease from the previous year. Local credits amounted to €100 million, a 66% reduction compared to the previous year. Overall, Russia now constitutes only 0.2% of the bank's client credits.
Since the previous year, Intesa has been striving to sever connections with its local business. However, Western sanctions that have affected potential buyers have complicated the exit of European banks from Russia, including UniCredit and Austrian Raiffeisen Bank.
Russian media had previously reported potential exit strategies, including the possibility of transitioning to local management under the leadership of Intesa Russia's Chairman, Antonio Fallico.
The green light for Intesa could pave the way for similar approvals for other creditors who remain in Russia, and who are increasingly pressured by the European Central Bank to reduce their presence due to reputational and financial risks.
At the beginning of August, Intesa announced the closure of its Moscow office, emphasizing that this move would not impact its local business, as its subsidiary continues to operate.
Note: Intesa's subsidiary in Ukraine is associated with "Pravex-Bank."