ISW experts analyze Ukrainina commander-in-chief's article on the war in Ukraine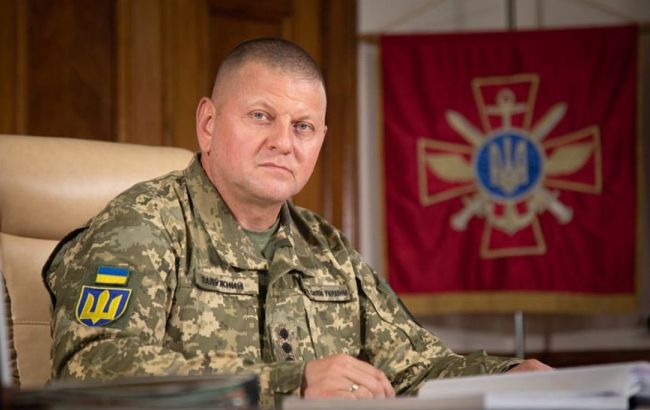 Photo: General of the Armed Forces of Ukraine Valerii Zaluzhnyi (golos.com.ua)
The Institute for the Study of War (ISW) analyzed the article by the Chief of the General Staff of the Ukrainian Armed Forces, General Valerii Zaluzhnyi, on positional warfare in Ukraine.
Analysts believe that Zaluzhnyi's essay, titled "Modern positional warfare and how to win it," provides a clearer insight into his ideas on how Ukraine can overcome the current positional stage of the war, compared to his interview with The Economist.
The report states that Zaluzhnyi's essay explains that the current positional nature of the war is a result of technological and tactical parity on the battlefield and the widespread use of minefields by both Russian and Ukrainian forces.
Zaluzhnyi considered Ukraine's capabilities in the face of challenges from Russia, including:
Significant losses to Russian aviation
Ukraine's use of Western missile and artillery weaponry
Russia's inability to mobilize its human resources due to political, organizational, and motivational issues.
Zaluzhnyi concluded that positional warfare is advantageous for Russia as it allows them to prolong the war and gain advantages in certain areas.
The general stated that Ukraine or Russia could return to rapid maneuver warfare if circumstances allow, but this would require additional military resources from the West.
Analysts believe that Zaluzhnyi's essay discussed how to transition from positional warfare, rather than suggesting that the war has reached a deadlock.
Article by Valerii Zaluzhnyi
The Economist published an article by the Chief of the General Staff of the Armed Forces of Ukraine, Valerii Zaluzhnyi.
It emphasizes that the war is transitioning to a new phase, a "positional warfare" phase, characterized by grueling battles.
To learn more about what the Chief of the General Staff shared in The Economist, read our material.