ISW analysts explain why Russians intensified attempts to attack Avdiivka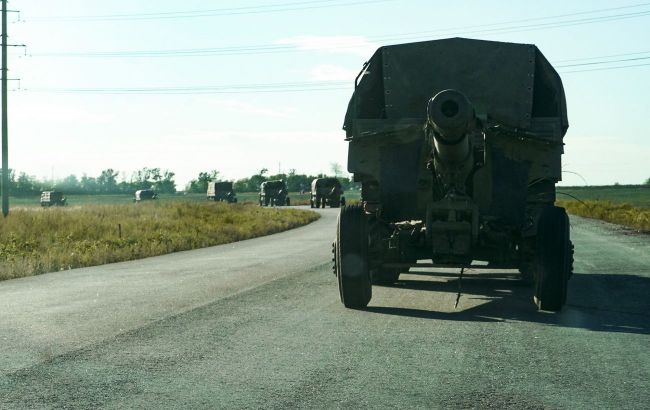 ISW experts explained why the Russians have intensified attacks in Avdiivka (photo: Getty Images)
Attempts by Russian forces to attack in the Avdiivka area of the Donetsk region, and even tactical successes, are unlikely to become broader operational and strategic advantages for the Russian military, reports ISW (Institute for the Study of War).
Footage with geolocation shows that Russian forces are concentrated to the southwest of Avdiivka. According to the latest data, Russian forces have not completed the operational encirclement of the settlement, and they may forcibly achieve it. According to experts, Avdiivka is also known as a well-fortified and defended Ukrainian strongpoint, which is likely to complicate the Russian forces' ability to approach or fully capture the settlement.
Additionally, Russian forces already control segments of the most critical Donetsk-Kostiantynivka-Kramatorsk-Slovyansk road and other routes passing near Avdiivka. Therefore, the hypothetical capture of Avdiivka will not open new avenues of advancement for the occupiers in the Donetsk region.
According to ISW analysts, Russian forces are likely planning an attack in the Avdiivka area to encircle Ukrainian forces and prevent them from redeploying to other parts of the front.
Key findings by ISW:
Ukrainian forces have continued counteroffensive operations near Bakhmut and in the Zaporizhzhia region. It is reported that on October 11, they made progress on both fronts.

The Russian military command continues to honor the 810th Marine Brigade of the Black Sea Fleet, despite claims of heavy losses, failure to complete assigned tasks, and an alleged redeployment to the Kherson direction.

Russian forces conducted offensive operations along the Kupiansk-Svatove-Kreminna line, as well as in the areas of Bakhmut and the Avdiivka-Donetsk line.

Representatives of the Russian Ministry of Defense may have recruited over 1,000 convicts for service in the PMSC Redut, which is part of the structure of the Russian Ministry of Defense.